Chris Bunn produces the majority of Glass.com's videos and is also known in the glass industry for producing glassBYTEs™, USGNN.com, DWM and award-winning FILM'd newscasts as well as glass-related trade show and event video coverage. His award-winning video coverage has earned him two first place gold awards from the ASBPE. Chris studied graphic design at Virginia Tech where he earned his Bachelor's Degree.
Chris has a passion for music and a generous guitar collection. He loves to travel, with some of his favorite places being Ghent, Belgium and Paris, France. Other hobbies include gaming, and Dungeons & Dragons.
Brigid O'Leary has been writing about the auto glass and fenestration industries for more than 15 years and is responsible for the upkeep of Glass.com's Glass Dictionary. She previously served as editor of AGRR and Window Film magazines. O'Leary earned her Bachelor's Degree in Communication from Randolph-Macon Woman's College in 2001.
In addition to technical/industry writing, the mother of two serves as the media contact for STEP VA, a Fredericksburg, Va.-area nonprofit organization dedicated to empowering people with disabilities through artistic expression and sensory exploration, and is an active member of the local Special Education Advisory Committee.
A veteran of nearly 20 years in the glass industry, Ellen graduated from Peace College where she studied journalism. She currently serves as editor of industry trade publications USGlass Magazine and the Architects' Guide to Glass magazine.
Ellen is an avid runner and has completed multiple half marathons and one marathon (one was enough!). She also takes yoga classes to help offset the effects of running, and enjoys reading a good book, drinking wine and watching true crime documentaries. She also likes to bake and considers her oatmeal raisin cookies to be world famous. Ellen and her husband have one son and they spend much of their non-work-life time on the go, taking him to his many activities, including swim meets and practices. The three of them enjoy family movie and game nights; Clue is one if their favorite games.
Nick previously served as the editor of trade publications in the architectural, residential and automotive glass industries and is currently the director of research for Key Media & Research which focuses around the glass industry. He graduated from the State University of New York at Plattsburgh with a bachelor's degree in journalism from and is currently completing a master's degree in survey research at the University of Connecticut.
In his free time, Nick enjoys playing men's league ice hockey, drumming and watching sports—mostly his beloved New York Islanders and New York Jets, who have yet to give him a sniff of a championship in his lifetime. Prior to serving as an editor and researcher for glass industry-related publications, he was a sports reporter for several local newspapers in Upstate New York and a golf assistant at a country club in Virginia, where he now resides. Most importantly, Nick is husband to his wife Tammy and son Carter.
Tara has more than 21 years of experience in the glass industry, most notably as publisher and editor of trade industry magazine Door and Window Market (DWM). She was instrumental in the launch and growth of the magazine starting back in 2000. Tara serves as editorial director for all of the publications produced by Key Media & Research including USGlass, Auto Glass Repair and Replacement and Window Film magazines. Tara is the winner of several journalism awards including the prestigious Jesse Neal Awards dubbed "the Pulitzer prize of business journalism," and from the America Society of Business Publication Editors.
When she is not working she spends time with her family in Virginia, including three girls and loves to spend time cycling with her husband. She is also very active in her church and community, and volunteers her time in these areas as well.
Drew Vass has served as a professional writer and editor for 16 years, 12 of which he has spent covering windows and doors. He has worked as a key contributor for both consumer and trade
publications and currently serves as editor to Door and Window Market magazine. His work has garnered numerous awards including a recent writing award from the American Society of Business Publication Editors.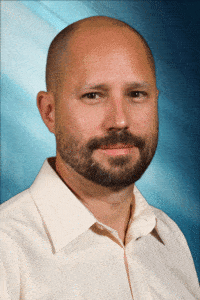 Amy Hennes is outreach manager for Key Media & Research, supporting marketing and communications and working to engage audiences with KMR's industry-leading events and products. 
Before joining KMR, she was director of global communications for Guardian Industries, one of the world's largest glass manufacturers.
Isabella is a very talented author and assistant to the Glass.com team. She is currently studying human development and family studies at Penn State University. 
Rebecca graduated from the University of Mary Washington with a degree in English and pursued a career in newspapers for several years. She is thrilled to be a part of the Glass.com team as Special Projects Manager and writer.