For many drivers, sunroofs are the next best thing to a convertible. They allow you to enjoy a beautiful day, streaming fresh air and sunlight into the vehicle. But just like any other piece of glass, they can also break. What do you do when this happens? Here are a few tips from some industry experts on replacing sunroofs.
Sunroofs
According to George Weller, operations manager for City Auto Glass in South St. Paul, Minn., the good news is that factory-installed OEM sunroofs are relatively simple to replace. He says these generally are a "plug-and-play" affair for the glass technicians. It typically just involves bolting the unit into the roof of the vehicle. Clean-up, he says, might be a bit difficult, simply because when the glass breaks, it can shower the interior with glass. Safety is always top priority, so if your sunroof has broken, be sure to clean the interior thoroughly to avoid injury from broken glass. On the other hand, aftermarket sunroofs can pose more challenges.
"There are a lot of style changes, and models [that] are discontinued," Weller says. "Some are here today and gone tomorrow. Many times I've had to break the news to a customer that parts are no longer available. It leaves them only one option—find a specialty shop and hope that the opening can be cut to accommodate a similarly cut model."
Another safety consideration is removal of all the glass particles from the tracking area, as these can cause severe damage to the sunroof. As a precaution, experts advise leaving the sunroof in the closed position until you bring the vehicle into the shop. Jeff Reddell, owner of PACE Glass in Texarkana, Texas, says many sunroof replacements are due to a recall, such as the case of a blown out sunroof. "For the rest of these customers, we are mostly dealing with leaks and doing new seals, etc. Sometimes the drain holes get clogged up or the seals are old, so you do have to do some trouble-shooting. Occasionally, we'll do a full replacement," he says.
Sliders
There are also cases where slider sunroofs need to be replaced. These, too, can be challenging. Jeff Olive, training manager with GlassPro in Mt. Pleasant, S.C., explains that in some cases the framework is attached to the slider, which is bonded to the body. "It makes it difficult to cut the urethane loose. Some are power units and require the removal of the backseats. You need additional time if you are removing the backseats … it can take 2.5 hours to complete."
Shattering Sunroofs?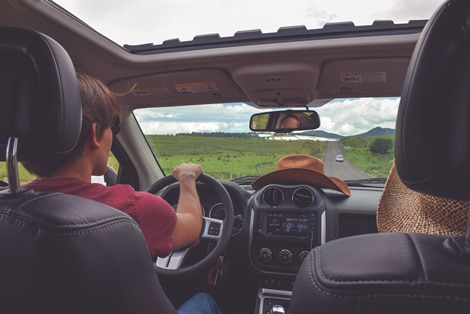 Have you suffered a shattered sunroof? If you have, you're not alone. Beginning a few years ago, reports of spontaneously shattering sunroofs started appearing in the news, and industry experts began to take a closer look at the problem.
The Root Causes
Bob Beranek, CEO of Automotive Glass Consultants Inc., says the breaks could be linked to sunroof redesigns or greater pressure inside the vehicle. He also says some carmakers believe they are impact breaks – and that can have insurance implications.
"Some of the higher-end cars are covering it under warranty if the customer says, 'I wasn't even in the car, I wasn't even driving it,'" Beranek says. "Those that say, 'I was driving down the road and there was no reason for the sunroof to blow out and it just did' well then the manufacturers are going to say it is impact related. Until injuries occur vehicle manufacturers still have the option to charge the customer for the replacement. If they can pass off the cost to the customers, they're going to."
However, Beranek says it's nearly impossible to get an impact break on top of a car.
"The rock would have to bounce straight up and come straight down with such a rate of speed that it would cause tempered glass to break," he says. "And that's very difficult to do."
Determining Why it Happened
Beranek gives clues for diagnosing possible causes.
If the breakage pattern points to the edge, then a faulty mechanism might be the cause, Beranek says. If the breakage is in a specific spot, then it's probably impact damage. If it implodes without a discernible pattern, the culprit could be pressure.
Regardless of the cause of the breakage, this is something you don't want to diagnose yourself. Instead, find an expert shop like the ones listed on Glass.com to examine the damage. Most glass replacement shops are equipped to handle this kind of work with trained technicians who know how to replace your sunroof as safely and efficiently as possible. Get a free estimate below to compare how much it will cost to replace your sunroof glass at local shops.
Please note, this article may contain links to Amazon products. As an Amazon Associate, Glass.com earns from qualifying purchases.