"Technology" may not be the first thing that comes to mind when you think of your vehicle's windshield or sunroof. But there are plenty of exciting developments in auto glass that may shape the way you operate your car in the future. Glass.com breaks down three of them here.
Lighter, Stronger Auto Glass
The terms "lighter" and "stronger" don't commonly go together, but the auto glass industry is looking to change that with their products.
Windshields, and much of the glass used on a vehicle, is made of laminated glass, which consists of two pieces of glass sandwiched together with a plastic interlayer in between. This combination allows for the glass to hold together when impacted, rather than breaking into many pieces.
Saint-Gobain Sekurit, a manufacturer of glass used in the automotive industry, recently teamed up with a company that you may be familiar with (or at least familiar with its product), to make auto glass that is lighter and stronger. That company? Corning. The product? Gorilla Glass—yes, the same glass technology that is used on your smartphone and tablet.
Gorilla Glass is a chemically tempered glass that is stronger and lighter than conventional auto glass, and Saint-Gobain Sekurit saw a potential opportunity to bring it to the automotive world. So the companies are currently in a joint venture to explore whether it can be mass-produced for widespread application. In fact, glass supplier PGW and Ford have already introduced the Gorilla Glass windshield in the Ford GT.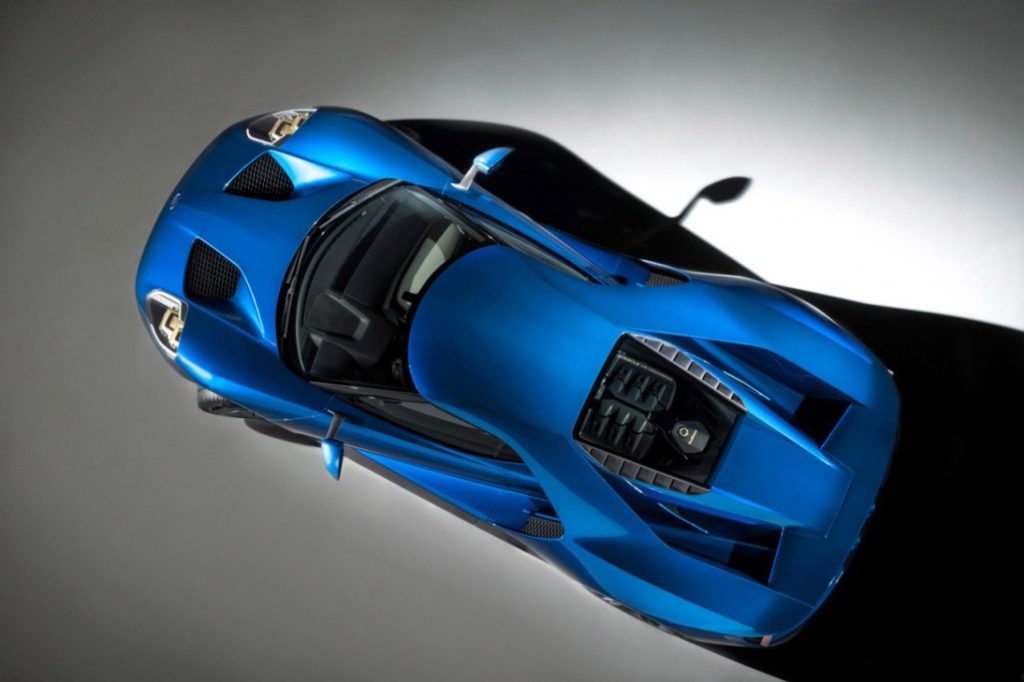 According to Corning's website, its chemically-strengthened glass, which measures less than a half-millimeter thick, can be formed into a laminate. The company says this reduces the windshield's weight up to 33 percent. It notes that replacing normal glass with this product can lighten a vehicle up to 45 pounds.
Lighter weight means better gas mileage and lower emissions, which translates to lower fuel costs for drivers. Keep an eye on this trend in auto glass.
Panoramic Sunroofs
The sunroof has been around for a very long time, but like most longstanding technologies, new developments are constantly being made. The hottest of late has been the panoramic sunroof.
A handful of vehicle manufacturers have offered panoramic sunroof options in recent years. While this technology started out in luxury vehicles, it is now offered as a luxury option in more affordable models. These include the Kia Optima S and the Volkswagen Golf, just to name a couple.
The main draw of having a vehicle with a panoramic roof is the open feel it provides during a ride. It has some of the benefits of a convertible without the maintenance, and it provides more sun in the vehicle than a conventional sunroof would. The panoramic sunroof also acts as a big source of fresh air. This comes in handy when you're returning to your vehicle on a hot day and need to release some of the heat built up in the car.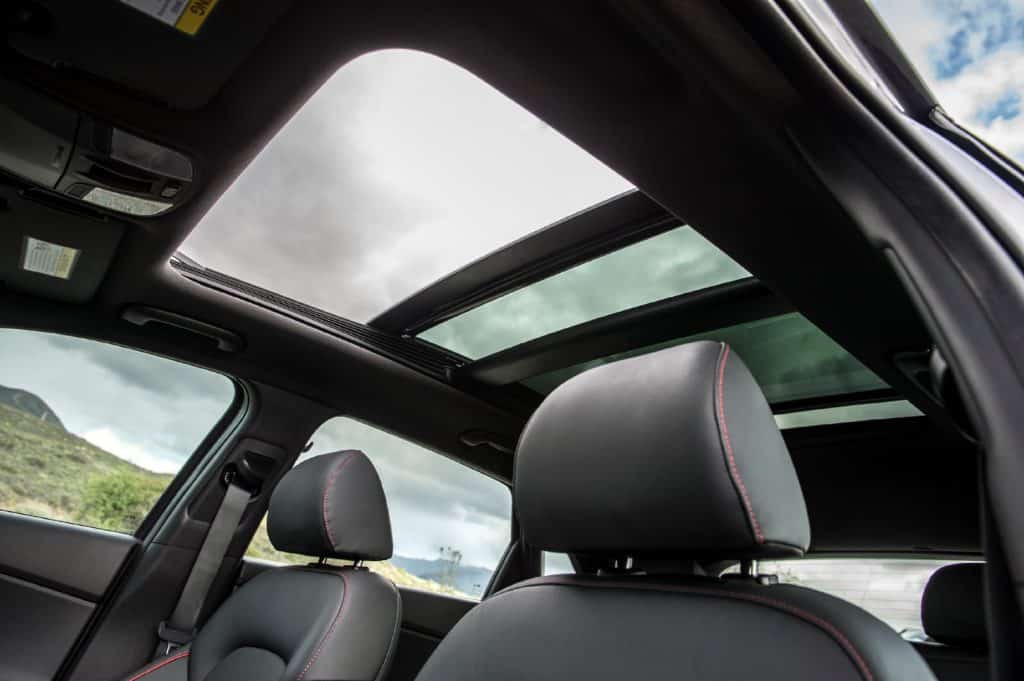 Noted Concerns
However, panoramic sunroofs do leave some things to be desired. While they can be a great source to release some of that heat, they also can help increase the temperatures on the interior. When closed, a glass roof will let in more sun than a vehicle without one. This may put added stress on the vehicle's air conditioning in order to reduce the internal temperature.
Some consumers also notice increased noise and maintenance. Some panoramic sunroofs have been known to create a rattling sound while the vehicle is in motion, and consumers have also noted that rain can sound heavier on a panoramic sunroof. From a maintenance standpoint, a panoramic sunroof is just another component to the car that must be kept up to proper function, which can deter some consumers.
Last, but not least in terms of importance, are safety concerns. Hyundai and Ford have both issued panoramic sunroof recalls in recent years, which arose from the potential of the sunroofs flying off vehicles. This could happen if the sunroof assembly's "wind deflector" becomes partially detached from its mounting bracket while the sunroof is open. Hyundai has also axed the panoramic sunroof option on at least one of its models, the Sonata, after the sunroof was proven to negatively affect fuel economy.
Interactive Glass
The term "technology" is often associated with computers, digital screens and interactivity. The glass industry is well aware of the trends in this digital age, and it is working hard to keep up.
The heads-up display, or HUD, has made its way onto the windshield. If you've never heard of an HUD, it is a device that projects a digital image onto materials such as glass. It was first developed for military jets but has made its way into the automotive market. Aftermarket HUDs are now widely available, and some luxury vehicle models now include them as a feature. HUDs display things like a speedometer or GPS on the windshield so the driver can see the information without looking away from the road. It can also display information from your phone such as incoming messages.
While this technology is already available, other even more advanced technologies are working their way to the market. One of these is switchable glass, which has been on the architectural and residential glass market for years.
Switchable glass can tint to a darker state, and in varying levels, at the touch of a button, helping reduce glare and heat gain from the sun. Some auto manufacturers have begun implementing this into the sunroofs of their concept cars. It may not be long before we see switchable glass on the mainstream market.
An Added Touch
Finally, the most interactive technology that is a real possibility in auto glass is the touch screen windshield. As you're surely aware, touch screens are everywhere, including in our vehicles. But moving that touchscreen to the windshield is inevitably the next step in keeping the drivers' eyes toward the road. That said, it is yet to be seen whether the distraction this technology could cause outweighs the benefits. We likely have quite a ways to go before seeing it, as there are many hurdles to be overcome in glass engineering to make it come to fruition.
Please note, this article may contain links to Amazon products. As an Amazon Associate, Glass.com earns from qualifying purchases.