It seems like scams are everywhere nowadays, especially on the internet. You probably think you'd be able to tell if someone was trying to scam you, but some scammers are pretty well practiced. They're not always after your money directly. Some target your money indirectly by targeting your auto insurance provider through windshield repair scams, which could end up hurting you in the end.
There are plenty of legitimate windshield repair and replacement businesses out there which would never fall into the category of scammers. This is why it's a good habit to always research a windshield repair and replacement company before doing business with them. In this article, we'll tell you what to watch out for if someone who claims to be from a windshield repair company approaches you.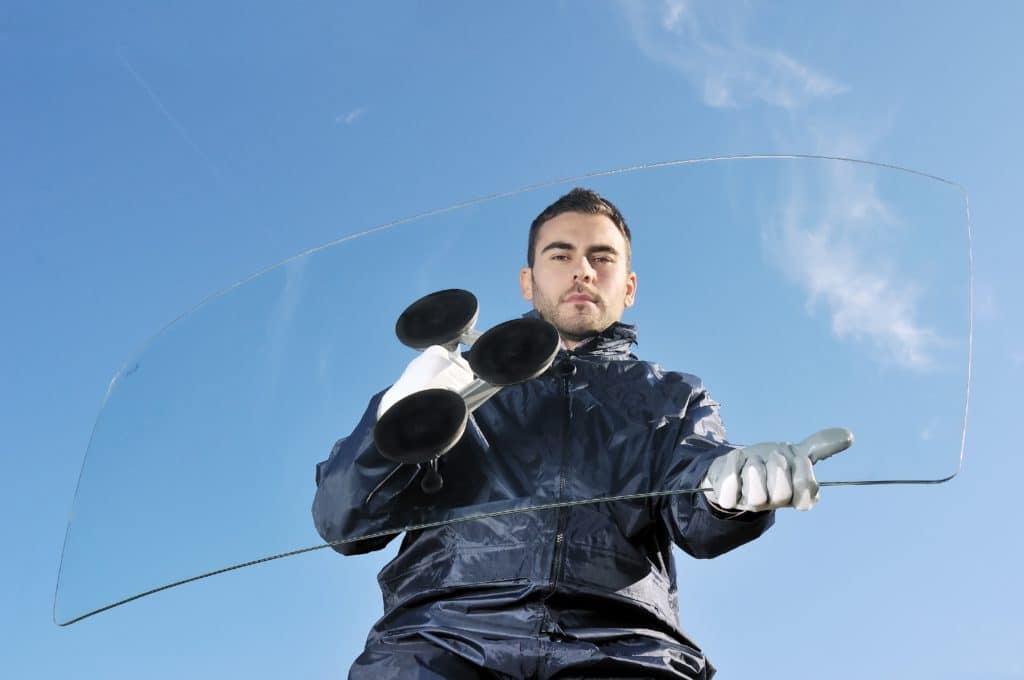 The Scam
The windshield repair scam is one such scheme you should watch out for. Note that there is a difference between legitimate salespeople marketing a business, and shady scammers who won't tell you who they work for. Here's what to watch for:
The scammers' typical tactic is to tell you that your windshield needs to be repaired or replaced when there is no visible damage. You might be unsure, but they'll tell you that you won't have to pay a penny. Your insurance provider will take care of it.
The scammers are usually unmarked salespeople posted up at gas stations, car washes or anywhere with lots of vehicle traffic. They usually will not tell you what company they are affiliated with and will not have business cards or clothing with company logos. There will probably not be a obvious brick and mortar or mobile windshield repair company nearby. The salespeople could also be people going door to door, which happened in Florida back in June. A woman reported two men after they showed up at her house claiming that her windshield had water damage.
According to the report by Fox35, the men instructed her to tell her insurance company that the damage is larger than a dollar bill so that the insurance company would waive her $500 deductible. The scammers got as far as ordering a new windshield and even setting up an appointment before the woman saw a Facebook post warning about the scam.
You might not have gone along with them, but many people in this situation would have. After all, they look professional and they seem to know more about windshields than the average person. If a salesperson tells you repeatedly that you won't have to pay for anything, consider it a yellow flag.
That's only one version of the scam. According to the Coalition Against Insurance Fraud, scammers could inflate real damages or charge your auto insurer for multiple windshield replacements.
According to a report from the National Insurance Crime Bureau (NCIB), the number of auto glass questionable claims rose 52.5 percent from 2008 to 2009. The NCIB also reported that there was a 527 percent climb in auto glass fraud between the first half of 2009 to 2010.
These scams can happen anywhere in the U.S.
The Consequences
The scammers may not be taking any money from your bank account, but they are still doing harm, according to the Coalition Against Insurance Fraud
These scammers could be untrained or using low-quality material, which puts you and your family at risk.
The scammers can disappear easily, rendering any warranty they promised useless.
Your auto insurance premium could increase because of the needless claim.
You could lose your claim if several windshield replacements are charged to you auto policy.
Insurance fraud losses get passed down. So even if the scammer doesn't target you, you could end up paying.
What should you do?
Always deal with a quality company. Consult Glass.com for members of the Auto Glass Safety Council (AGSC) and the National Windshield Repair Association (NWRA).
Get more than one written estimate before going forward with windshield repairs or replacements.
Don't accept off-the-book repairs.
Don't let someone pressure you into letting them do work.
Find a reputable auto glass shop through Glass.com. You don't want someone untrained or uncertified to do shoddy, unsafe work.
Don't pay until the work is complete.
If someone approaches you to tell you that your windshield is damaged, question them about their company and experiences. Ask them for references. Don't trust someone blindly.
The ROLAGS standard shows when repairs are necessary.
Windshield Safety
Chips, cracks and breaks in your windshield can happen. A vehicle could kick up a rock on the highway that ends up damaging your windshield. Extreme temperature changes put stress on your windshield and can make chips or cracks worse.
You shouldn't ignore these issues. If you need a windshield replacement or repair, use Glass.com to find auto glass replacement reviews and reputable auto glass companies or repair shop near you.
Please note, this article may contain links to Amazon products. As an Amazon Associate, Glass.com earns from qualifying purchases.