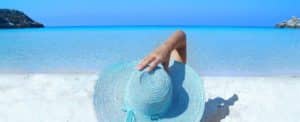 It's no longer a mystery that the bright, warm and relaxing sun that we so enjoy laying under on a hot beach is actually linked to several harmful effects on our skin.
The American Cancer Society (ACS) links most forms of skin cancer to exposure to ultraviolet (UV) rays, which mainly come from the sun. There are two kinds of UV rays—UV-B rays, which have a higher concentration of energy and tend to cause sunburn; and UV-A rays, which have a lower concentration and cause tans and wrinkles. And while UV-B rays are more harmful immediately UV-A can be just as dangerous.
All this to say, we need to protect ourselves.
Does glass protect against UV rays, you ask?
Well, I am so glad you did because the answer is a lot more complex than just 'yes' or 'no'.
Protective Measures for Glass
Damage caused by sunlight goes beyond just skin cancer. It can also cause fading or other destruction to household items, furniture, flooring, electronics and car seats.
Typically regular clear window glass blocks most UV-B rays but only an insignificant percentage of UV-A rays. However, there are coatings, treatments and films that can increase protection through doors and windows in your car or home.
Automotive Glass: Windshields, Sidelites and Backlites
Sitting in traffic? Trying to stay cool while your kids are at soccer practice? Taking a summer road trip? All of these are situations where you could be exposed to UV rays in your vehicle without even realizing it.
All windshields are made with laminated glass, also referred to AS1 glass, which is the sandwiching of tough PVB in between two pieces of glass. This glass can cut up to 99% of UV penetration. But most sidelites and backlites are made with tempered glass letting close to 65% of UV-A rays through.
So, if you are thinking about taking steps to protect yourself while in your vehicle, here are some suggestions of what's effective and what's not.
What Will Block UV Rays for Auto Glass
There are two main ways to prevent UV radiation penetration; deflection and absorption. When the rays are deflected they essentially bounce off the surface. When they are absorbed, the radiation is trapped within the glass.
A coating is an excellent option. If you're shopping for a car and want to be careful about radiation or if you are getting a window replaced, low-E glass will be some help.  Low-E glass, which stands for low-emissivity, is made with a thin transparent coating that absorbs radiation.
Window film, specifically a high rated Infrared (IR) and UV rejection film, is one of the most effective methods of protecting against UV rays. These films typically block over 99% of both UV-A and UV-B rays through deflection methods which can leave the inside of your car feeling much cooler as well. It's a double win. And if you want to darken your windows, ceramic tint is also a great protection option. Be careful though, as there are very specific laws about how dark auto film can be.
What Won't Block UV Rays for Auto Glass
Most glass does not block UV-A radiation. And some glass treatments might seem like they are promising protection but either only offers a minimal amount of protection or none at all.
Solar control glazing promises to reduce heat penetration. This makes air conditioning units more effective and initial entry into a vehicle generally more pleasant. However, this type of glass only blocks a small amount of UV radiation. Tempered glass, while great for impact protection, is also not very effective in radiation protection.
Residential Glass: Home Doors and Windows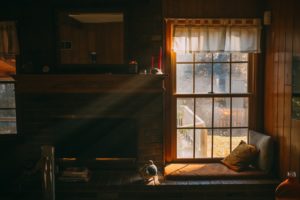 Worrying about your skin exposure to UV rays in a home is typically easier to avoid since there is more space to move out of the direction of openings. But don't forget about furniture, drapes and flooring that can fade or crack from too much sun exposure. Knowing what tints and coatings will and won't protect you can be a valuable asset.
What Will Block UV Rays for Residential Glass
Many of the same techniques as what is used on auto glass can be used for home doors and windows. Low-E glass along with high rated (IR) and (UV) rejection films and tints are excellent options for your home. They prevent sun damage and even provide added insulation that increases energy efficiency and ultimately saves you money. It's important to remember though, that low-E coatings only reduce a portion of UV transmission, not all of it.
Blinds and curtains or updated screens are also a less costly way to cut UV ray penetration, but sadly, they also tend to cut sunlight as well. Coatings, tints and films make it possible to let natural sunlight fill a space without the concern of sun damage.
What Won't Block UV Rays for Residential Glass
Most windows that are not treated with a coating or film do not protect against UV-A radiation. Frosted glass can trick you into thinking it is a guard as it blocks vision and dulls the amount of light that can get through, but it does not stop UV rays. Obscured glass, which is glass that is patterned or shaped in such a way that it is no longer see-through, also does not fully block radiation.
Get Protected from UV Rays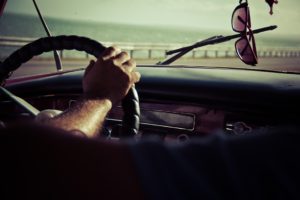 Now that you know several things that will and won't protect you from harmful sun damage to your skin and home, it's time to take action. Here are some links that will help you find people to help you get started on your protection project.
Please note, this article may contain links to Amazon products. As an Amazon Associate, Glass.com earns from qualifying purchases.