Question:
Dear Glass Detective,
In your opinion, what is the most beautiful kind of glass?
Thank you,
Anna W.
Cohoes, NY
Answer:
Dear Anna,
Let me begin by thanking you for making contact with Glass.com® with your request for me, the Glass.com Glass Detective, to give you my opinion of what the most beautiful glass is. When I first read your request, it took me aback because I have never been asked this question before, and I was unsure how to start to answer it. Over my 50-year career in the glass industry, I have worked with every type of glass imaginable. I have seen some extraordinary examples of glass workmanship. However, to choose one particular kind of glass or perhaps one example of a glass installation as the "most beautiful" is difficult, if not altogether impossible, for me. I also think that in some ways, my singular opinion on this matter is unimportant. For the most part, I don't think people look at glass as much as they look through it. Yet you asked the question, and my job is to answer. With this in mind, here we go.
The Most Beautiful Glass in the World
I remember well the day when I got my first car as a 17-year old high school student. It was a 1954 Chevrolet that I purchased for $50. And on that day, the most beautiful piece of glass that I had ever seen was the windshield I looked through when I got to drive the car home.
Then again, I also remember the birth of my first child, my daughter Amy. On the night she was born, I was able to look through the hospital nursery's glass window to see her for the first time. That piece of glass became the most beautiful piece of glass in the world to me.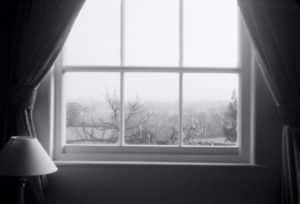 Soon the day came when I bought my first home. Even though it was not a mansion by anyone's standard, the big picture window in the front of my home became the most beautiful glass I had ever seen. This feeling was especially prominent on a snowy day when I could sit in warmth and look through that piece of glass onto the cold outside world.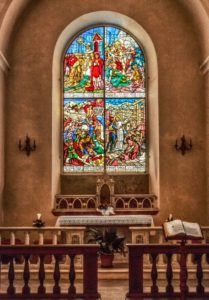 A few years after moving into that home, we began attending a church with a massive stained glass window with an incredibly colorful and moving scene within it. Sunday mornings were a real treat for me to hear hymns sung while I stared at what I would have said was the most beautiful glass in the world.
In the 1980s, I had the opportunity of working with an artist who carved (by sandblasting a piece of ¾" thick glass) the image of a polar bear standing atop an ice flow. The glass sheet was six feet wide by ten feet tall.  The glass was carved from the backside then lighted from the top edge. It was easily the most beautiful singular piece of glass I had ever seen.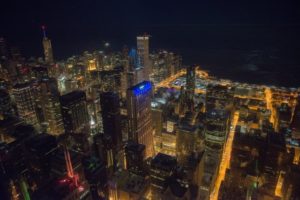 Not too many years ago, I was involved with building the glass observation boxes anchored to the west side of Willis Tower in Chicago, some 1,000 plus feet above the ground. On a clear night, the view through those pieces of glass is spectacular and overwhelming—one of the most beautiful views ever to me.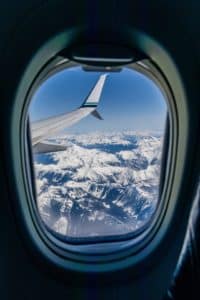 On many occasions, I have had the good fortune of sitting in the window seat on an airplane. When the weather cooperates, I get an absolute thrill looking out of that window and getting to see sites such as the mountains, shorelines, and on a couple of occasions, the Statue of Liberty. In those moments, the most beautiful piece of glass in the world to me is that airplane window.
Maybe by now, you are getting the idea of what I'm attempting to say. Glass is such an essential part of our everyday world. Depending on what we are looking at or through, glass becomes a part of the experience. It provides all of us with a true window to our world. I'm guessing that I have not done a perfect job of answering your question. Still, if I could sum it up in just one sentence for you, it would be this: As with most things in life, the beauty in a piece of glass is in the eyes of the beholder. I encourage you to enjoy the view.
-Glass Detective
Please note, this article may contain links to Amazon products. As an Amazon Associate, Glass.com earns from qualifying purchases.