Is a Folding Patio Door System the Right Choice for Your Home?
Moveable glass wall systems aren't just for the super-rich anymore. That's right- those floor-to-ceiling folding glass doors that expand living areas into outside spaces. The operable wall systems that give panoramic views which you have lusted after while watching HGTV. The uber-aesthetic "bring the outdoors in" sliding glass wall systems. Whatever you want to call them- they are becoming more and more popular, which means they are also becoming more readily available, and at lower costs too.
Get an Estimate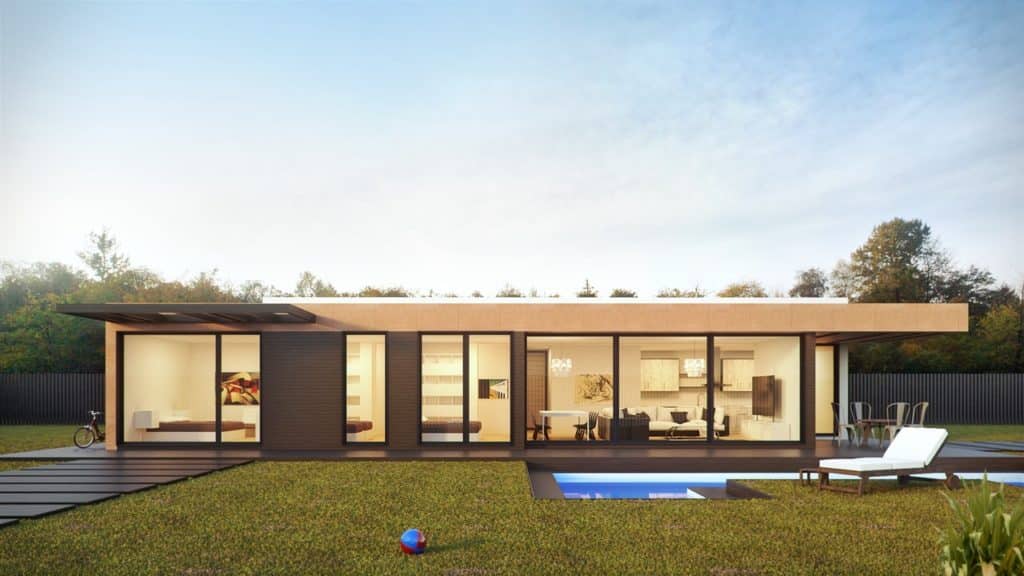 Advantages of Folding Doors
The advantages of these systems are clear (literally)- such as letting more natural light into a home, providing better views, and creating an airy feel. They can be used in all sorts of creative ways:
Opening up a home to a breath-taking view,
Melding an outside space with an inside space,
Creating an extension of an indoor space,
Replacing an old-fashioned sliding patio door with a more aesthetically appealing door.
There are some less obvious uses though. We typically think of folding door systems to be floor-to-ceiling. But they can be window-sized as well. This size is great for opening up kitchen areas- either for a better view, or to even extend the kitchen counter to the outdoors and create a bar area.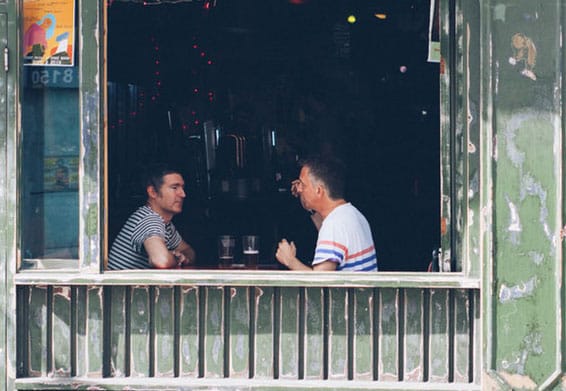 Interior Movable Glass Walls
The sliding glass door systems don't always have to be used for exterior spaces either. They can serve just as much purpose on the interior of a home. Movable door systems work well for creating separate spaces that still feel open to the rest of the house. This can be great for a home office. Or, to create a more private room, frosted glass can be utilized.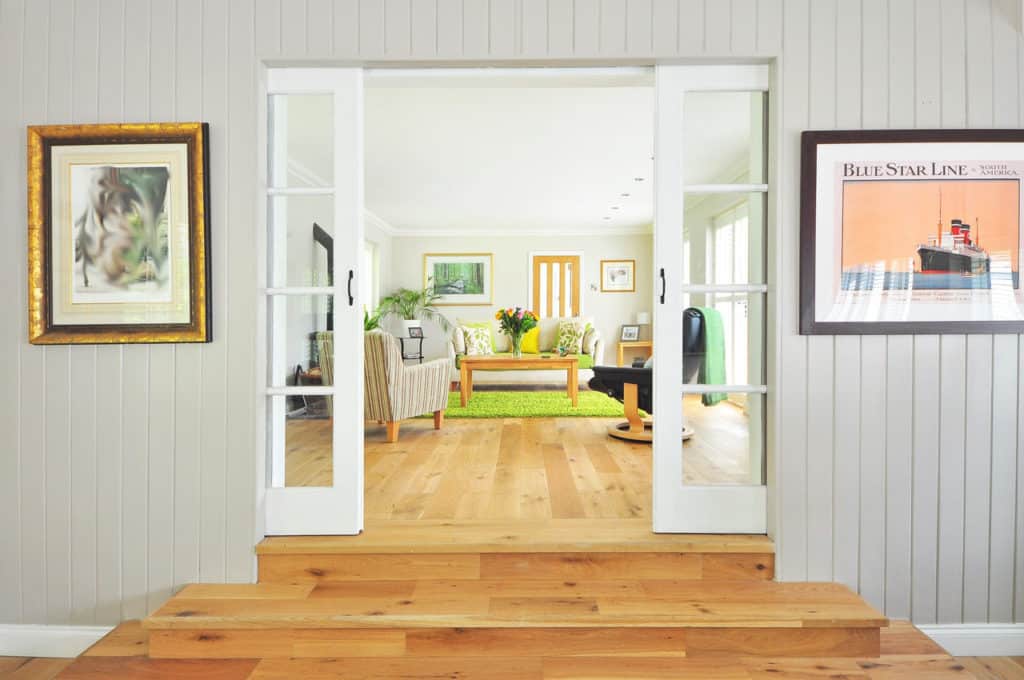 Disadvantages of Folding Doors
When considering making a radical change, like replacing a 12-foot section of sheet rock, insulation, plywood, and siding with something like…glass… red flags might go off. Is it structurally sound? Will it break? What about weather and bugs? Let's take a look at each of these on an individual basis:
Thermal Insulation
Glass typically has not been praised for being a good insulator in the past. However, design and manufacturing both for glass, and the frames that house it, has advanced dramatically. Manufacturers are now using "thermally-broken frames" to create a thermal barrier around the glass. Double glazing (using 2 layers of glass), and now triple glazing (using 3 layers of glass) create an even more robust insulation system. These energy efficient units are being used effectively in colder climates such as the upper territories of Canada.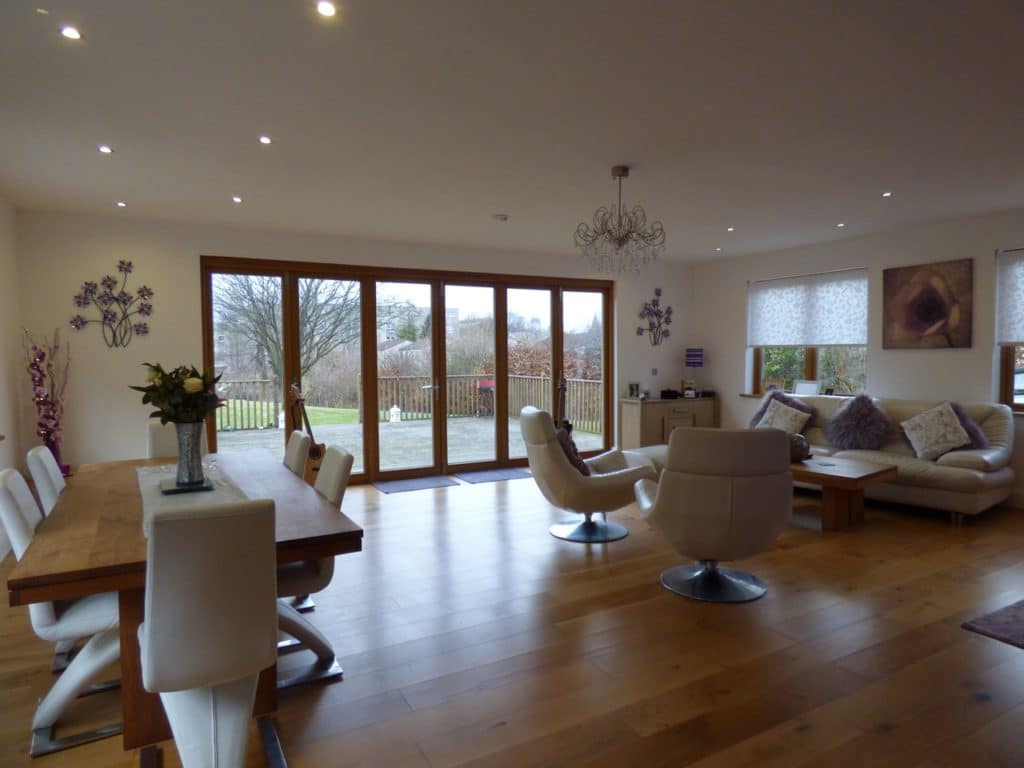 Functionality
Some of these operable glass wall systems are daunting in size. Anything that large must weight a lot. So does that make it difficult to open and close? No. Manufacturers know how important ease of use is to homeowners and they have focused just as much attention on the hardware as they have the glass. Some brands even showcase the fact that their systems move so easily it can be done with just a single finger.
Something else to consider when looking at the hardware of these sliding door systems is how they are mounted. They mount inside tracks on the floor and the ceiling. No one wants a strip of track protruding out of the floor, especially those with children or those who often have house guests. Not to worry- many manufacturers have developed track systems that mount flush into the floor. No stubbed toes, no tripping hazards.
Bringing the Outdoors In…Literally
Maybe you like the outdoors, but you don't like when the outdoors comes into your home. Depending on your home's setting, opening a door to the outside could inevitably lead to leaves, bugs, dirt, and possibly animals entering your home. Fortunately, just like on normal sliding deck doors, manufacturers often offer extra-large screen options that run the length of the folding door systems. This way you can enjoy the fresh air without everything that goes along with it.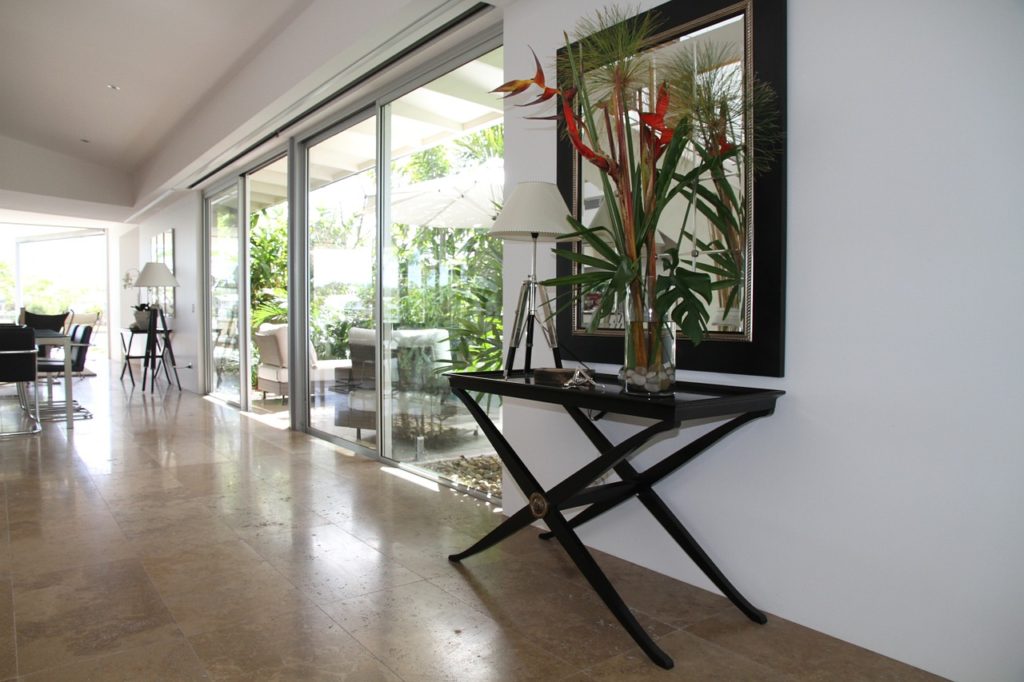 Glass Breaks
Glass might not be as tough as siding and plywood, so having more of it could open up the potential for damage. But it's probably tougher than you think. Manufacturers have used glass made to withstand the wear-and-tear a home faces. If your home is more prone to damage due to location, children, or pets, installing a security film could help reduce the risk of a break and keep the glass intact in case it does.
How Much Do Folding Glass Patio Doors Cost?
Cost is one of the most popular questions concerning folding glass door systems. Are they really as expensive as they look? The answer to this can vary widely depending on many factors. It is not just the door and related hardware that must be considered, but also the installation costs.
Another element is the construction itself. Houses are typically constructed with load-bearing walls which work to support the weight of the roof. Obviously, replacing these vital parts with glass isn't always an easy task. If the door is being built into a new construction project, then the project can be designed around the feature to ensure structural integrity. However, if the door is being added to an existing home, it may take special engineering and retrofitting. Many times, eliminating a wall that bears a load will require the installation of a support beam, which can be costly.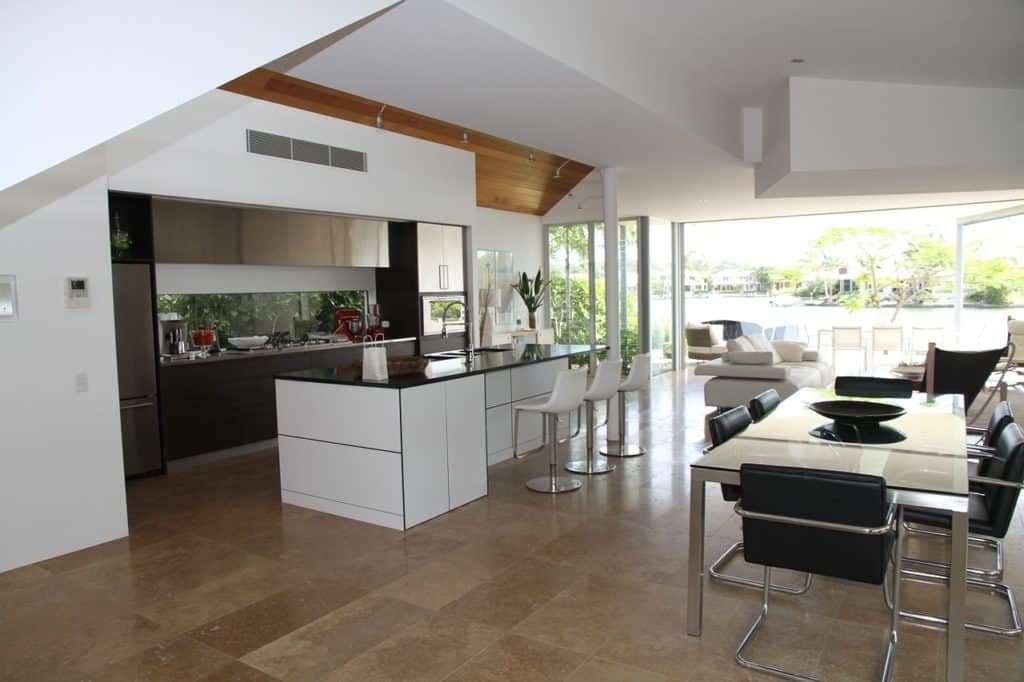 Other Options for Folding Doors
There are a number of well-known manufacturers who specialize in making accordion-style patio doors and each has their own unique options and features. The framing materials, whether vinyl, aluminum, fiberglass, or otherwise can influence the price. Another factor is the glass itself. Glass with higher energy efficiency, which could include additional layers or added tint will cost more upfront, but the savings will pay off in the long run.
Availability
Not all window dealers and suppliers stock these unique door systems so the nearest source may not be close-by. Additionally, the installation requires a special skill set and finding the labor to ensure a proper install could pose an issue.
Talking Numbers
Folding glass door systems are usually priced one of two ways: either by the linear foot, or by the panel. Pricing by the panel is typically based off of a standard 36 inch (or 3 foot) panel, so this pricing can actually be broken down into linear foot pricing as well. This makes it easier when comparing prices from brand-to-brand. Our research team determined that pricing typically ranges between $550 to $1,200 per a linear foot. So if you wanted a 10-foot folding glass patio door installed in your home, you could expect to pay somewhere between $5,500 and $12,000. Again, pricing can vary by manufacturer, materials, and other factors, which accounts for the wide range.
But can you really put a price on a view or an experience? Whether on the low end of that price range, or the high end, many homeowners will find that installing a folding patio door system helps them create a whole new living area- comparable to adding an addition to your home. For others, with a scenic vista, the dividends could be paid in the form of watching the sun rise through the expansive glass wall while sipping morning coffee.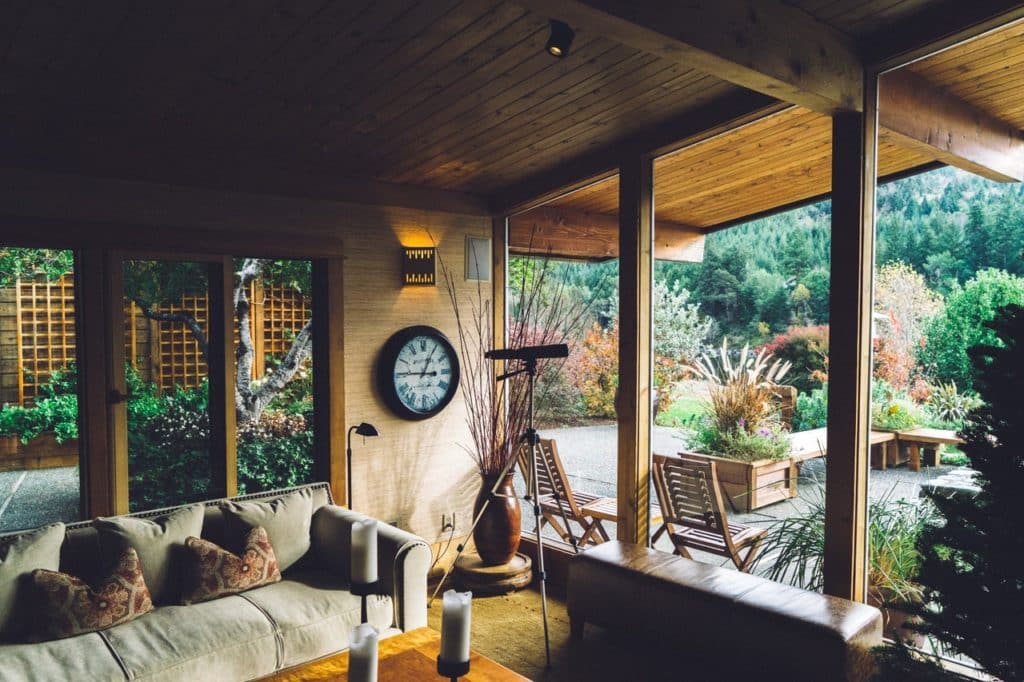 Where to buy
If you're ready to take the next step in purchasing a sliding glass door system for your home, contact Glass.com. We'll find a qualified expert in your area who can provide you price estimates and do an onsite consultation to provide design advice. They will help you select the best patio door option for your home.
Please note, this article may contain links to Amazon products. As an Amazon Associate, Glass.com earns from qualifying purchases.