Repairing or replacing your door frame can seem like an overwhelming task, but there are resources, such as those here at Glass.com that may ease the process. Keep a few things in mind prior to taking on such an involved project. For example, materials, cost and quality are all key pieces that contribute to the value of your door frame. A strong door and door frame may last as long as your house if both are maintained properly. Trained professionals can ensure your repair or replacement will support your needs.
Before you embark on your next door frame project take a look at a few points that your local professional should consider prior to starting the project.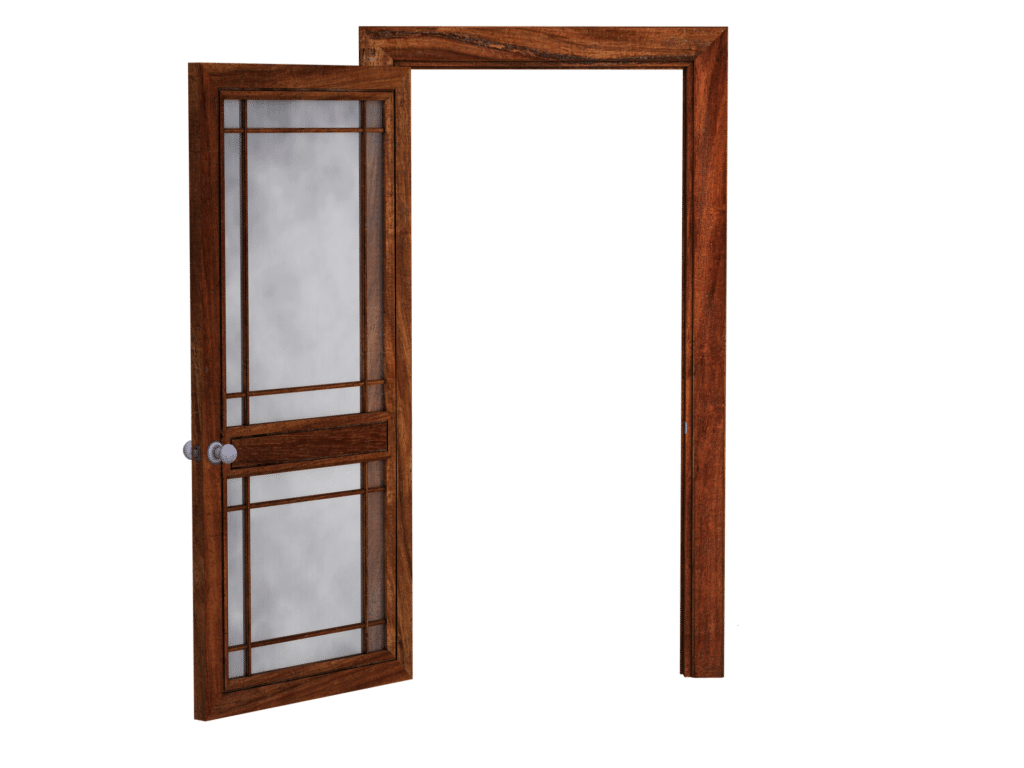 Examine its Current State
It's common for consumers to overlook the finer details in something they view for just moments a day, until it becomes an eyesore. If you think there could be an issue with your current frame, take a closer look or mention it to the repair company. You can inspect for things like deep scratches, dents, and the condition of the wood.
If there are small dents in your frame, those can usually be buffed out with wood fillers to be more aesthetically pleasing.
It's also important for your professional repairer to check the wood to see if it has begun to rot. Rotting typically starts at the bottom area that is the closest to the ground. It's commonly seen there because it prevents flooding and other forces of nature from entering your home. Therefore, it is constantly working against the elements, which raises the potential need for repair or replacement. If rotting has started on your door's frame, it may be able to be repaired. The sooner the rot is addressed the better.
Your repairer may also check to see if you are getting a draft from the door when it's closed. It's possible for there to be a crack on the side that's letting the air in. If this is the case, the pro might fill the crack in with a strong sealant.
When was the last time any repairs or replacements were done to the frame? In many older homes it is common to see things like scratches and dents from normal wear and tear. However, excessive damage to your door's frame may cause it to be more time consuming to repair especially if the material has completely split or has cracked.
Let's start with repair options.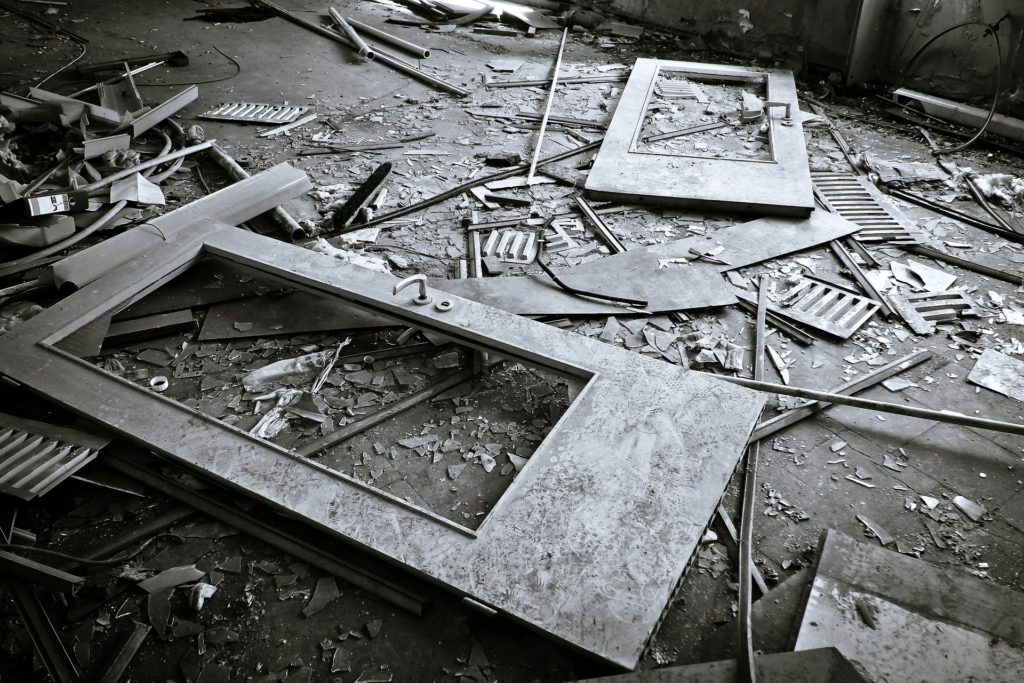 When repairing the frame, the pros usually will start by removing the door. This will give them a larger working space with easier access to the problem areas in your current frame.
Saw and Splice
This section will focus on repairing a small rotted area in the door's frame. The professionals typically start out by measuring and marking the affected area. Next, he or she will likely start to saw or chip the rotted section out. It's important to remember that rotting can be tricky, and it's imperative that they cut it all of it from the door's frame. If a small amount is left it can spread onto the rest of the wood and infect it creating a bigger repair in the near future. Rot can also spread to wooden doors since both are close; it's best for the pros to check for rotting on your door as well. If your door has started to rot you should replace it.
Once your pro has removed the rot-infected areas, he will often use the wire mesh (as a filler) and place it in the gap. Next, he'll use screws to secure it in its place. After it's screwed into place, he may use a putty knife to spread the prepared wood filler into place. This is a timed task because the wood filler tends to dry quickly. The aim to cover the screwed in wire mesh with the filler. After the professional has coated the mesh, they'll let it dry, then remove all excess filler from the frame.
Once it's dry, he or she will have to sand the fixed area down to match the rest of the door. Finally, they will have to paint the area to match the door and let it dry.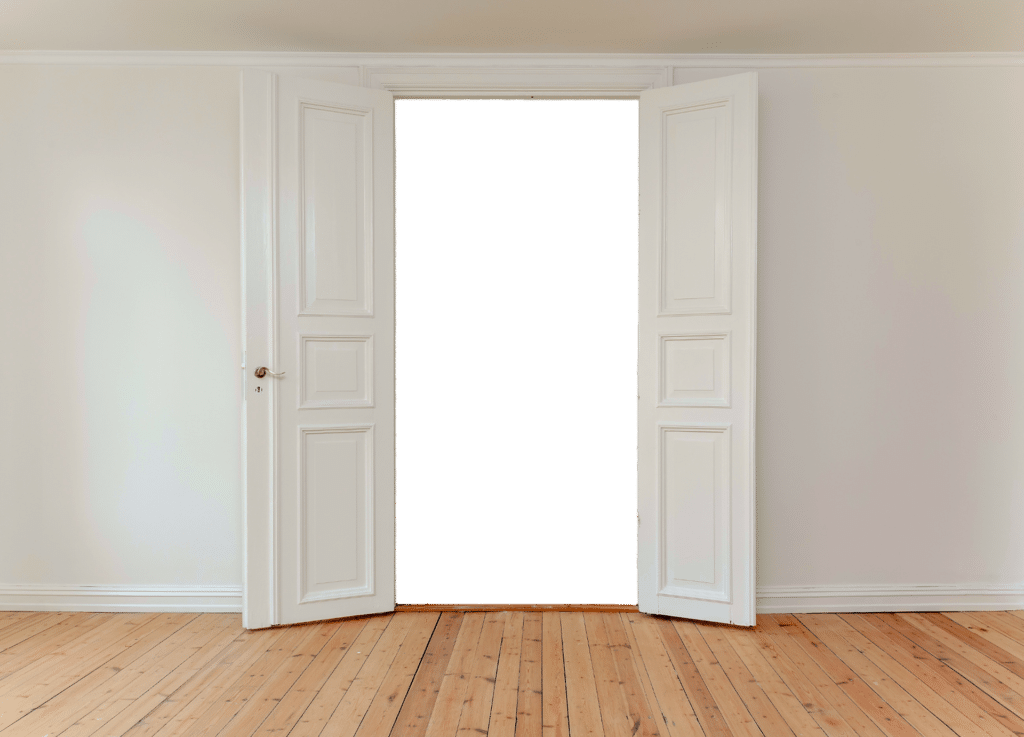 Smooth Out Small Cracks
For minor scratches, dents and nicks in the frame that might spread or worsen, your professional can simply use a wood filler to smooth the damaged area, then flatten and blend with sandpaper. Once the surface is smooth they can prime the surface and let it dry before adding the paint. Depending on the paint's consistency your professional might find a second layer of paint necessary, if so, they'll apply it and let it dry.
Now let's take a look into replacement.
Some door frames require more than simply cutting out a rotted area or buffing out dents and scratches. If you would rather replace your door frame, you have two options; you can replace it yourself or pay a company to replace it for you. The latter option is more common because it takes a lot of the responsibility off your shoulders. It's also very simple to find a reliable company to replace the frame by using Glass.com and searching under windows and doors.
Here are a few things to consider when having a company replace your frame.
Materials used,
Labor costs,
Warranty, and
If you should replace your door too.
Having knowledge of the expected materials can indicate its quality, longevity and durability. The replacement frame should be able to withstand years of usage before any potential issues arise, while keeping your current door in mind too. If there are rotting issues or larger breaks and cracks on your door you should consider replacing it at the same time in order to only pay for the service fee once. By getting them replaced separately you could face paying more for overall labor and a second service fee (if you chose to replace the door at a later time) In addition, the company's warranty should also be weighed when finalizing your choice.
When thinking about materials, focus on what is aesthetically pleasing to you and what you prefer. The options for possible materials don't start and end with just wood, although it is the most common. Now a person can choose from wood, steel or a synthetic plastic polymer like Polyvinyl chloride (PVC). For those who decide on PVC frames, they typically find them to be low maintenance and have high durability.
Always choose a company you feel secure with that stands by its work.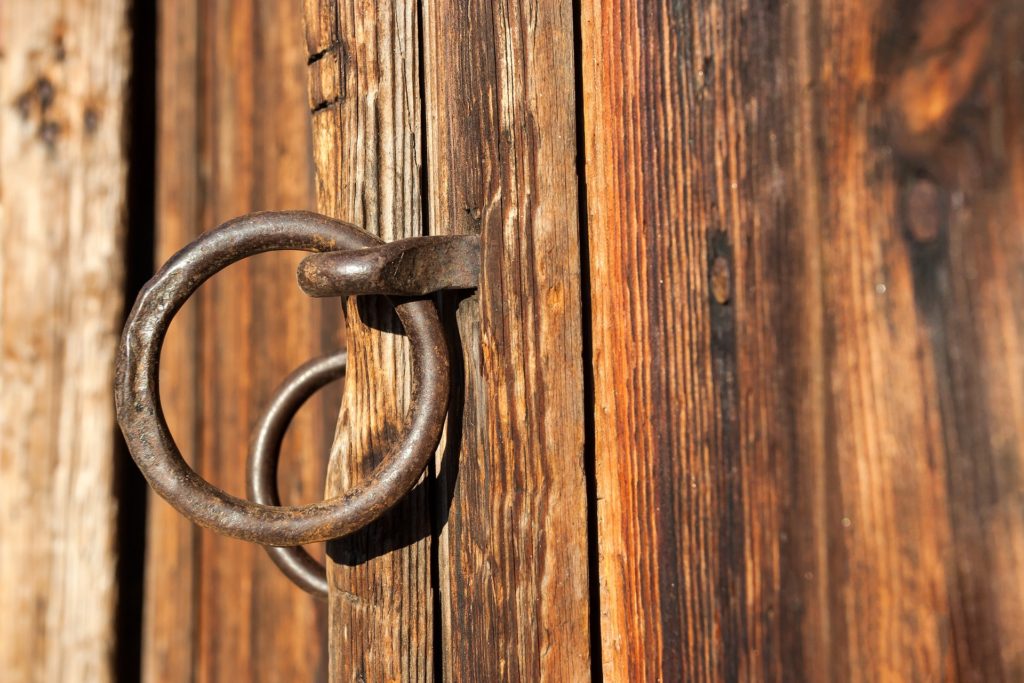 A person might also choose to replace their door frame if the extent of damage is too large for small fixes. He or she can replace it without going to a company who can perform the work, if this is the route they are going to take. They must first measure their current door frame area. Then they must purchase the supplies needed and remove all of the previous door frame before installing the new one. This can mean more time and energy spent on the project when a professional could take care of everything for you.
Please note, this article may contain links to Amazon products. As an Amazon Associate, Glass.com earns from qualifying purchases.