The Case of the Comparison Pricing
Question:
Dear Glass Detective,
I have a 2015 Mini Cooper 2 door hatchback with factory-installed rain-sensing wipers. I am seeing a great spread in price between two well-known windshield replacement companies. Both tout OEM glass. Why the price difference?
Thank you,
Thomas M.
Broomfield, CO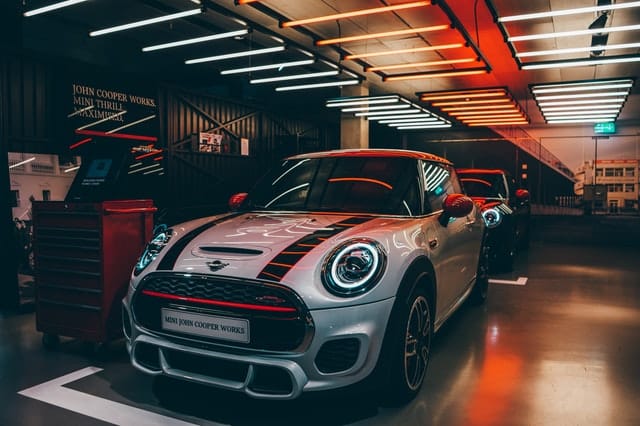 Answer:
Thomas,
Thank you for making contact with the Glass Detective with your questions regarding what appears to be a wide price variation for the glass you are looking to replace in your vehicle. There are a number of reasons why a large price variation may appear when you are looking to replace a piece of glass and I will give you a few of them before I make a specific recommendation.
The workload at certain shops may be heavier than at others so prices are raised (temporarily) to actually discourage customers from using a particular shop. This may sound strange but most glass replacement shops have capacity limits and if this means that jobs have to be done after hours (at a much higher labor cost) they may raise prices accordingly. At one time, Glass Detective was responsible for the daily management of 72 auto glass replacement facilities and we often raised prices when we were over capacity and lowered prices when we were slow and in need of work.
You may be getting the old "bait-and-switch" routine wherein a lower price is quoted initially but when it comes time to actually do the work you are told that there are extra parts or labor requirements now needed and so the price needs to be adjusted.
However, keep in mind that automated online quotes are not 100% accurate. Quoting systems that rely on producing a price based on your car's year, make and model, will normally return the lowest part prices available. Upgrade options such as rain sensing wipers, a noise-reducing acoustic interlayer, or other features integrated into the windshield won't be taken into consideration and the quote will be inaccurate.
Online quote tools that are more accurate will collect your car's Vehicle Identification Number (VIN). A VIN is a special code unique to your specific car that, when decoded, reveals information about the car such as factory installed options. Using the VIN normally gives a much more accurate idea of what windshield needs to be installed. Therefore, a more accurate price can be quoted.
Just because a supplier tells you they are using OEM glass or glass that meets the same specs, does not necessarily make it true. I would guess that 99% of the people who own automobiles could not tell an OEM glass part from a non-OEM or OEE glass part.
The low price glass shop may have a surplus of a given part that they want to get rid of to make room for other inventory. Maybe they meant to order 5 of something but ordered 50 instead and could not return the overage.
Your guess is as good as mine!!!
Just for fun (and yes, the Glass Detective will sometimes do strange things for fun), I went to an independent site in your zip code and got quotes on your glass (I assumed the glass to be replaced was a windshield) and the two prices I received were exactly 76 cents different from each other. The site I went to was www.glass.com (not owned by any glass manufacturer or installation shop).
To compare the price of multiple shops in your local area side-by-side, simply go to www.glass.com, type in your zip code, enter your vehicle information, and choose the quote that works best for you. From there, you can easily book your appointment online and rest assured your glass will be replaced quickly and reliably.
The price quotes on glass.com are controlled by the companies you see listed and include standard parts and labor. Taxes and upgraded parts, which could be needed depending on your vehicle's specific options, may be extra. Prices might adjust slightly for these reasons, but we do not tolerate any companies who practice "bait and switch" techniques.
In conclusion, I will again thank you for contacting the Glass.com Glass Detective with your request and I wish you good fortune with your project.
Please note, this article may contain links to Amazon products. As an Amazon Associate, Glass.com earns from qualifying purchases.