The Future of Auto Glass
The world is constantly becoming more technologically advanced, and the future of auto glass is no different. While your windshield has long been an important part of your vehicle's safety system, its size and role are growing too, along with the rest of the glass in your vehicle.
Stronger Glass
One major trend on the horizon is the development of a new type of glass that may be stronger than today's windshields. Traditionally, windshields have been created by sealing together two pieces of glass with a thin plastic interlayer called polyvinyl butyral (PVB), resulting in a laminated windshield. However, some industry companies are working to develop a chemically tempered glass much stronger than conventional automotive glass, known as soda lime glass (SLG). The lightweight glass currently is in development in a joint venture between Saint-Gobain Sekurit and Corning Inc. According to the companies, soda lime glass could offer a lighter weight to windshields—yet with a great deal of strength. The companies say that windshields as thin as 3-millimeters are possible with this glass. However, this new type of glass comes with a high price tag, and it's yet to be seen if it will be mass-produced.
Gorilla Glass Windshields
Gorilla Tough
The 2017 Ford GT will be the first production car to feature a Corning Gorilla Glass® hybrid windshield. Yes- the same tough-as-nails glass that your cell phone screen might feature is now being used in the automotive world. Corning says that its glass is stronger, lighter, and optically advantaged.
Clear Advantages
When it comes to windshields, being stronger means being safer. A stronger windshield, like the Gorilla Glass windshield, may have the ability to keep detrimental road debris out, and keep passengers in the vehicle cabin if there's an accident. The lighter weight can not only be advantageous in sports cars like the 647 horsepower Ford GT, where shaving ounces means shaving seconds off lap times, but it is also practical in helping cars be more fuel efficient. As far as optics go, Gorilla Glass plans on more glass being used inside the cockpit- like LED and touch screen displays for the dashboard and controls.
From LG to GT
Gorilla Glass was first used for smartphone screens in 2007, but Corning has shown interest in making the crossover to the automotive market for years. The company has already received a BMW Supplier Innovation Award for the Gorilla Glass used in the BMW i8 as an acoustic glass partition to shield sound from the rear engine. Well, now it's official. Ford, Corning and PGW have all teamed up to make a Gorilla Glass windshield a reality.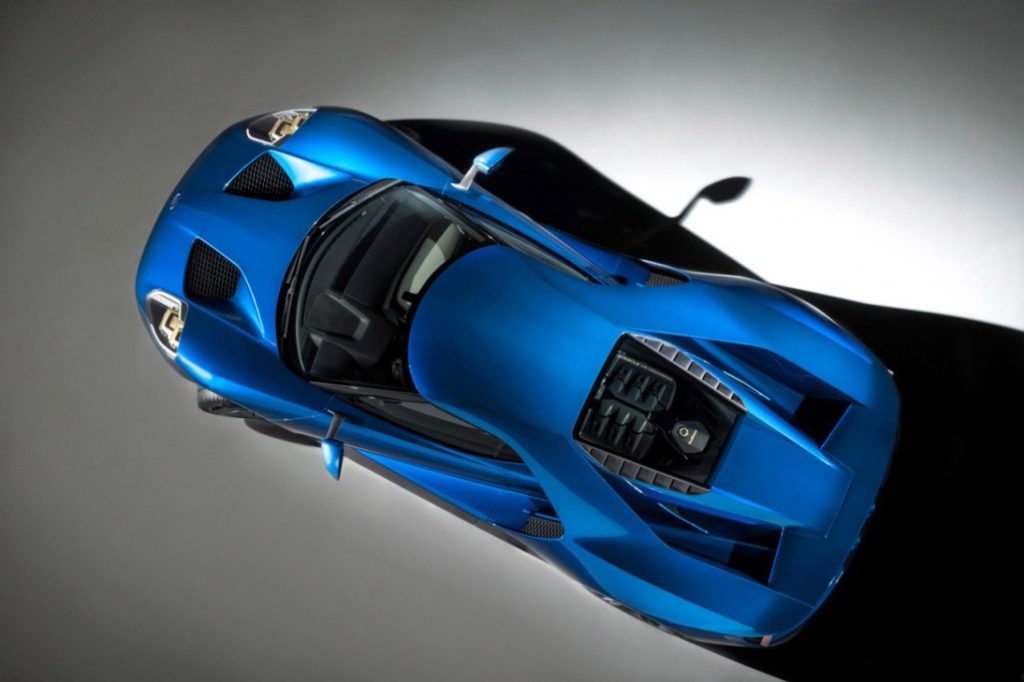 Extreme Glass for an Extreme Machine
Because of the nearly half million dollar price tag of the 2017 Ford GT (which, by its ravishing lines looks to be worth every penny), we hope it is merely the first of many manufacturers to adopt the use of Gorilla Glass for windshields. But if you are one of the 500 extremely lucky people who preordered the car, rest assured that if you take it up to the 216 mile per an hour top speed, your Gorilla Glass windshield should keep you safe from debris (as safe as one can be at 216 mph).
More Glass, Bigger Windshields
In addition to getting lighter and stronger, windshields also are growing. Some vehicles feature very large windshields while others go so far as to feature a full glass canopy. In some cases, the area of the glass is more than 2.5 square meters from front to back. And with the increase in surface area comes a host of considerations. For example, the growing size of the glass means it will need to be more efficient—which in the cases of side windows means it may need to be darker for passenger comfort and UV protection. Electronics Galore Recent years have seen a growth in technology seen in the glass as well, such as heads-up displays on windshields, and more of this growing technology is on the horizon. Some industry experts expect that cameras, rearview mirrors and electronic sensors all will be embedded into your vehicle's glass in the future.
Cars Without Mirrors?
Can you imagine a time when mirrors are a thing of the past? When you no longer need to adjust side mirrors but instead rely completely on cameras to show you what's going on around a vehicle? Well some carmakers are introducing this technology but only time will tell if car mirrors will ever become extinct. Upscale features that are introduced in luxury vehicles often trickle down to mainstream models. And BMW has just introduced a concept vehicle that shows us what a mirrorless future could look like. During the CES Show (formerly known as the Consumer Electronics Show) in Las Vegas in early 2017, BMW displayed its mirrorless i8 model. It incorporates two cameras that replace the traditional exterior mirrors.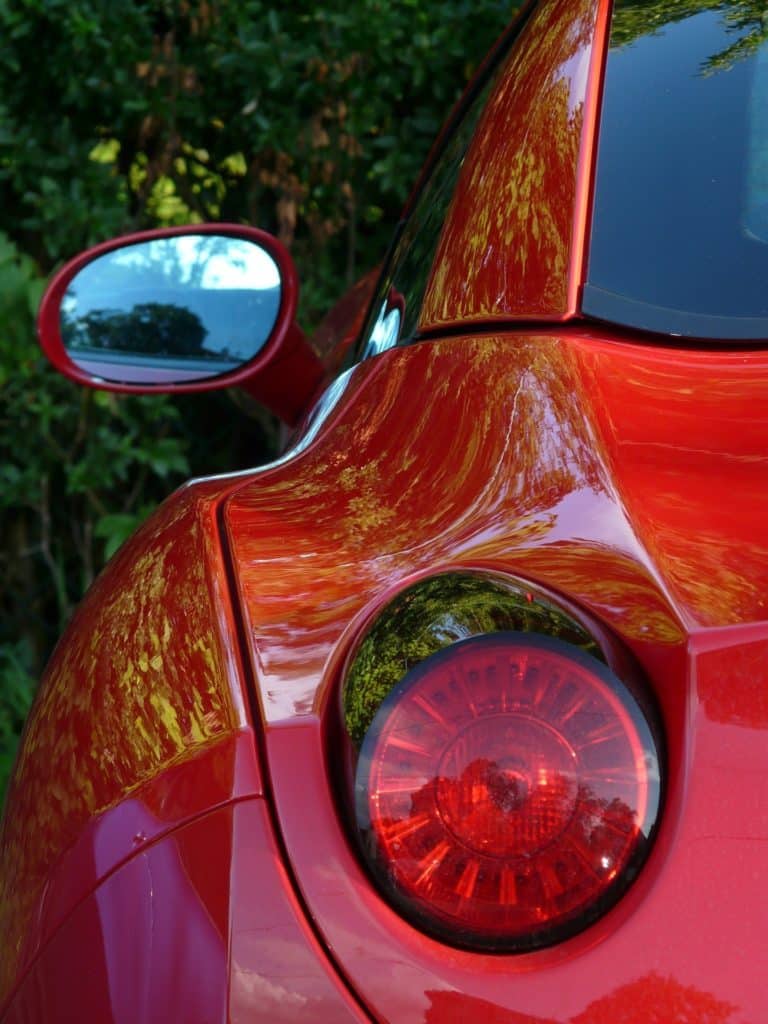 "They are supplemented by a third camera mounted on the upper edge of the rear windshield," says BMW. "All images are merged and displayed as a single image on a high-resolution display suspended in the position of a rear-view mirror. The image of the traffic behind the car covers a greater viewing angle than could be observed using the interior and exterior mirrors."
No mirror adjustments are necessary. Even small vehicles such as motorcycles are easy to see by the camera.
"Dangerous blind spots have been consigned to the past," BMW boasts.
"A further special feature of the system is that it evaluates the camera images and responds situationally to imminent hazards," according to the carmaker. "If, for example, a driver signals with this indicator that he is about to overtake, although a car is coming up behind which is traveling much faster, a striking yellow warning icon immediately flashes on the display, and this increases in size as the hazard intensifies."
The Jury Is Still Out
Before you start price shopping those mirrorless cars, hold on. The camera technology is so new that it hasn't yet been widely accepted, nor is it yet widely available. Researchers and the government aren't sure it's safe yet either. And government rules still require mirrors, so the reality of these cameras replacing mirrors could still be a ways off.
The National Alliance of Automobile Manufacturers and Tesla Motors petitioned the National Highway Traffic Safety Administration to allow video cameras to replace side mirrors, but so far this technology hasn't been approved. This could, however, change in the future. So for now keep checking those mirrors, and if you ever need a side mirror replaced, search Glass.com for a reputable shop in your area.
New Windshield Technology – Glass at the 2017 Consumer Electronics Show Confirms Trends
It's full of neat new things for every part of your home and your life. It has nothing and everything to do with glass. In fact, it's the most non-glass glass place to be. Have you guessed what it is yet? It's the CES Show, formerly known as the Consumer Electronics Show.
CES is so much more than electronics though. It's often the red carpet-like debut of new products and features that we will all use in our everyday life. It's a big and boisterous full-bodied show, and I love scouring all the reports from it… for what else? Glass.
Top Five Trends
The Sunroof over Your Head: Big and breathtaking auto glass was on full display at CES. This included an enveloping glass sunroof from Asola Spheric that charges electric vehicle batteries for a longer driving range, as well as providing power to operate smart phones, iPads, laptops and silent alarms. It can reduce the HVAC system's running time by up to 43 percent.
Glassapalooza: Toyota's concept car had a glass face and included a non-traditional windshield that shows the face of glass to come in autonomous driving vehicles. The Corning Concept car windshield sports a hybrid of Gorilla Glass in all the usual spots—windshield, sunroof, back windshield, side windows and dashboard. Corning says it saves weight because it is lighter than traditional soda glass.

Toyota's concept car

 

Projection Complexion: Well, not really screens anymore but large expanses of glass and, even more surprising, large expanses of non-glass surfaces were sprinkled throughout the halls of the show.
Sensible Sensors: … for doors and windows that is, as home automation moves forward to include more glass. A new sensor that can be used on any door or window can control them as part of Apple's Homekit. The sensor can control safety, security and convenience features at your home.
And in an Ironic Twist: Glass has always been a main component of iPhones and iPads, but now it's the main component of …the cases for iPhones and iPads. At least two case manufacturers touted their new tempered glass additions, like this one.
Your Vehicle's Glass
As technology changes and your vehicle's auto glass becomes even more important, you want to make sure you find a quality shop to repair or replace your windshield. You want to make sure the technician working on your windshield is familiar with the latest technology. Use our auto glass locator service auto glass shop locator service to book your windshield repair or replacement today.
Please note, this article may contain links to Amazon products. As an Amazon Associate, Glass.com earns from qualifying purchases.