The Case of the Condensation Concern
Question:
Dear Glass Detective,
I have new replacement triple-pane windows and I live in central New York. The windows were installed in July. Since then, the windows have had heavy condensation on the outside on several occasions. The windows they replaced never had that problem. What could cause this?
Sincerely,
James M.
Holland Patent, NY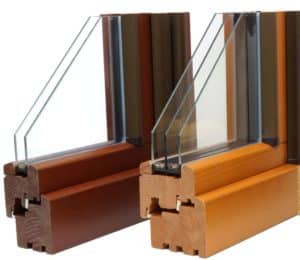 Answer:
Dear James,
Thank you for making contact with the Glass Detective with your concern over why your new triple-pane insulating glass windows are getting condensation on the outside. You are specifically concerned about why your new windows are experiencing condensation when your old windows apparently did not. This is actually a case that, with some variation, the Glass Detective solves often. You don't say what kind of windows you had before you installed the new triple-pane windows and I am wondering if they were single-glazed or double-pane insulating glass units prior to the new ones being installed. I would also be interested in knowing if the new windows are fixed, double-hung or casement type windows.
Regardless of the new window type, I would think that, based on where you live, that you must have experienced some of this condensation issue previously, especially at this time of year. I would be quite surprised if you had not had this happen before with the original windows. Assuming that your new windows were installed by a competent company and that the job was done correctly, the condensation forming on the outside of your new windows should not be of concern. Without getting too deep into the theories and proven conclusions regarding condensation, let's take a quick look at what causes condensation.
Condensation forms when the air cannot handle any more water vapor (moisture). The air becomes saturated (theoretically 100% humidity) and when it comes in contact with a solid cooler surface, the moisture in the air forms/collects on the cooler surface. The moist air has reached its "dew point", which is the temperature at which condensation occurs. Think of a glass of ice water—when it is put into a room with high relative humidity, moisture starts to condensate on the surface of the glass. The dew point (around and on the glass) has been reached. We know that warm air can hold more water vapor (moisture) than cold air so the room air temperature is much higher than the temperature on and around the glass of ice water. So as the warm moist air circulates around the glass of ice water, it has to relieve itself of some of its moisture. A simplistic explanation for sure but an accurate one nonetheless. For more on dew points, relative humidity and condensation, you can poke around Google for a while or maybe borrow a sixth-grade science book.
The point is, this is a natural phenomenon and probably nothing to worry about whatsoever. I believe you have been experiencing high relative humidity in your area and as the air temperature cools at dusk, you are reaching a dew point that allows the moisture in the air to deposit itself on your new windows. Try listening to the nightly weather forecast and you will probably hear the forecaster stating the relative humidity and the dew point. Again, the dew point is the temperature at which relative humidity reaches 100% and therefore is at a point when condensation will form on solid surfaces.
Now, if you start getting a bunch of moisture accumulation when the dew point is not being reached, you might have a different problem altogether, but I am fairly confident that you will not. I really hope this response has been of some value to you and I again thank you for contacting the Glass.com Glass Detective.
Please note, this article may contain links to Amazon products. As an Amazon Associate, Glass.com earns from qualifying purchases.