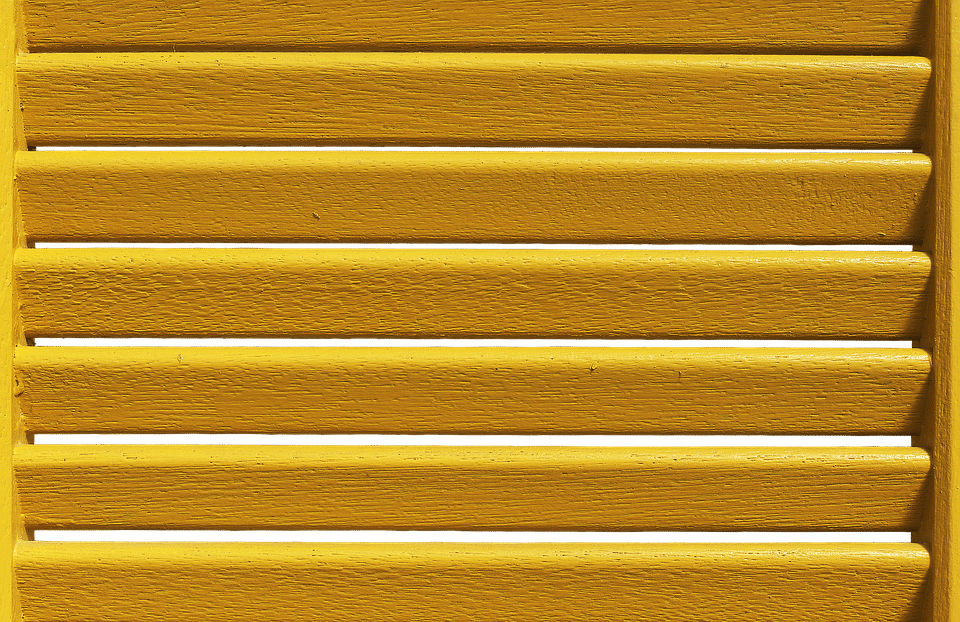 For a lot of U.S. homeowners, a window shutter is little more than a decorative feature that is attached to either side of a window. However, there are many products that do serious work to keep air and water out of a home, protect it during severe weather and boost energy efficiency. Many affiliates at Glass.com have deep knowledge of window shutter styles and how they can help homeowners achieve great curb appeal while enhancing the safety and comfort of a house.
The Window Shutter: From the Past to the Present
Shutters have a long history. Did you know that before glass was common, they were the main covering for the exterior of windows? (The interior side of the opening was often covered with fabric or curtains.)
In olden times, shutters were either made from a single board or fashioned out of vertical wood slats. These were used on cottages and other buildings. Solid raised paneled shutters then appeared and imparted a more elegant look.
During the second half of the 18th century, fixed louvered shutters started to come into use.
Today, there are four main types of shutters: exterior, interior, roller and hurricane. Let's take a look at each.
Exterior Shutters
Exterior shutters improve security and privacy on existing windows. Some also provide excellent solar heat control. Because they're often considered "old fashioned," exterior shutters appear most often on historic homes or those that are designed to appear retro. However, there are modern exterior shutters that are designed to slide, either horizontally or vertically.
Solid shutters can reduce heat loss in winter and heat gain in summer. They consist of wood panels, a vapor barrier and sometimes a decorative covering. They can provide an insulating air space between the shutter and the window if they're fitted tightly against a window frame.
Interior Shutters
Interior shutters work mostly to block the sun's rays. Because they're easily adjustable by building occupants, they can enhance views and privacy while reducing glare.
One popular type is the plantation shutter, which features wider louvers than other types of shutters.
There are several options for interior shutters as well. Full shutters cover the entire window from top to bottom. Café shutters cover the bottom part of the window, but not the top. Double-hung shutters give you the option of openings at both the top and bottom of your windows.
Interior shutters can be mounted inside the window frame or outside of it.
Louvered shutters are best for summer shading. Movable or fixed louvers let air and natural daylight enter a room while reducing some direct radiation from the sun. However, they won't prevent heat loss in the winter. Combine shutters with other window treatments like curtains or shades for increased insulation.
And while they're not as common as windows, doors with large pieces of glass in them can also be fitted with shutters.
Roller Shutters
Roller shutters can protect windows from flying debris during severe weather and make buildings much more secure. They can also protect a structure from vandalism in high-crime areas. However, this type of shutter is not the best for protection from heat and cold infiltration unless they are insulated.
Hurricane Shutters
A hurricane shutter is a specialized product for coastal areas that get a lot of tropical storms. They are especially important for protecting the entire structure. That's because a broken window on the wall facing hurricane-force winds greatly increases the risk of a dramatic change in pressure inside the home that can cause the entire roof to fly off.
Hurricane shutters are either permanently installed along with a window or applied when needed if dangerous weather threatens.
Design Trends for Window Shutters

Both exterior and interior shutters are often fitted with louvers. These are horizontal slats that can be aligned to let in light and air.
Much like the windows they cover, a window shutter can be custom-made to the size and design specifications of a homeowner. Ideally, exterior shutters would  integrate into your home's architecture. They're also available in a wide range of colors and materials. These include wood, vinyl, aluminum, steel and composite, which is medium-density fiberboard (MDF) wrapped in a vinyl coating. This material is very sturdy and resists rot. It's also an affordable alternative to wooden shutters. Speaking of wood shutters, some hardwood species such as teak, Spanish cedar and Honduran mahogany resist rot and decay, too.
Shutters move in several ways regardless of which type they are. Most are manual and operate with a crank or rod. However, there are many remote-controlled options on the market today that can run with a dedicated device or even a smartphone app. These require a small electric motor to be installed on the shutters.
Ready to Shop?
These are just a few of the things you'll want to consider as you start to explore the various window shutter products that are on the market today. Remember, there is a wide range of offerings that can fit every budget.
If you've still got questions, be sure to consult a professional. And if you're ready to start shopping, Glass.com can help. Submit your request, or browse our Info Center to learn more about doors, windows, glass and other related products.
Please note, this article may contain links to Amazon products. As an Amazon Associate, Glass.com earns from qualifying purchases.