Great Destinations for Glass Enthusiasts
We've Handpicked the Top 5 Spots
Here's my list of great sights to see in North America this summer for glass fans like me:
 1. Not a Concrete Jungle at All
If you plan to visit New York City before the end of October, glass groupies will want to add a visit to the New York Botanical Garden. Through October 29th of 2017 it features a number of the artist's most relevant works including "Macchia Forest" and "Sapphire Star." The juxtapositioning of the massive glass artwork against the quiet elegance of the flora and fauna in the gardens melts into a visual cacophony of pleasure and unlikely congruence.

2. Mirror, Mirror is the Wall
Not since the lines for the Rodin exhibit in the late 1980s had an exhibit attracted more lines than the "Infinity Mirror" exhibition by artist Yayoi Kutama that appeared at the Smithsonian Institution earlier this year and is traveling to four other North American cities this year.
The exhibit is a collection of six mirrored rooms that first overwhelm the senses and then becomes a mischievous co-conspirator in providing backdrops for unforgettable views, photos and the obligatory selfies. It's a blast. Lucky are the cities of Seattle, Los Angeles, Cleveland and Ontario, Canada that will be blessed with it on this tour.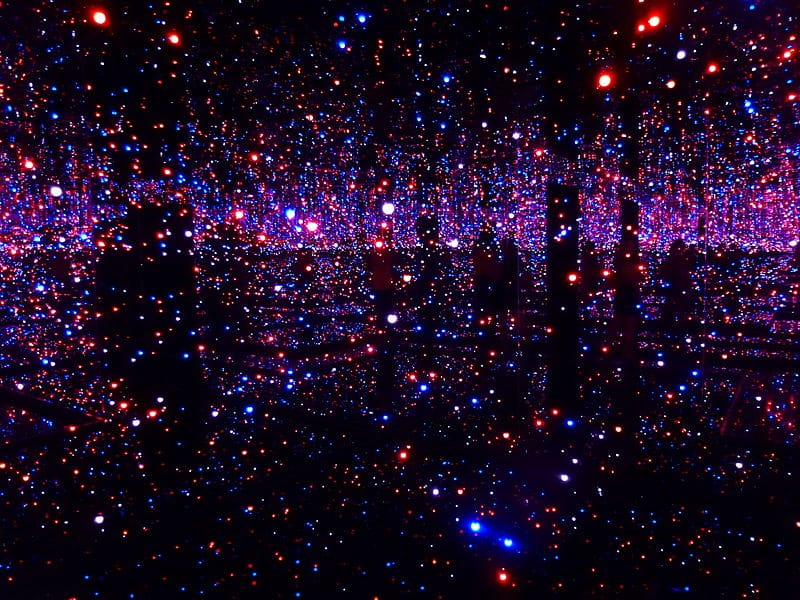 3. The Trendsetter
Nowadays it's almost de rigueur that every large city shall have an attraction connected to its tallest building. Glass restaurants, slides, and even full glass swimming pools adorn the world's skyscrapers. But in the beginning, there was the Ledge at the Skydeck on Willis Tower. Towering 1,353 feet above the city of Chicago, two glass boxes extend from building over the Windy City. Human instinct (fear of falling) gives way to delight and the unique view visitors get from the Ledge. Glass.com's Lyle Hill, who was the glazing contractor for the Ledge says "The ledge was a trendsetter to be sure and the crowds that lined up to get out on it were overwhelming. Even today, it remains as one of Chicago's must see attractions."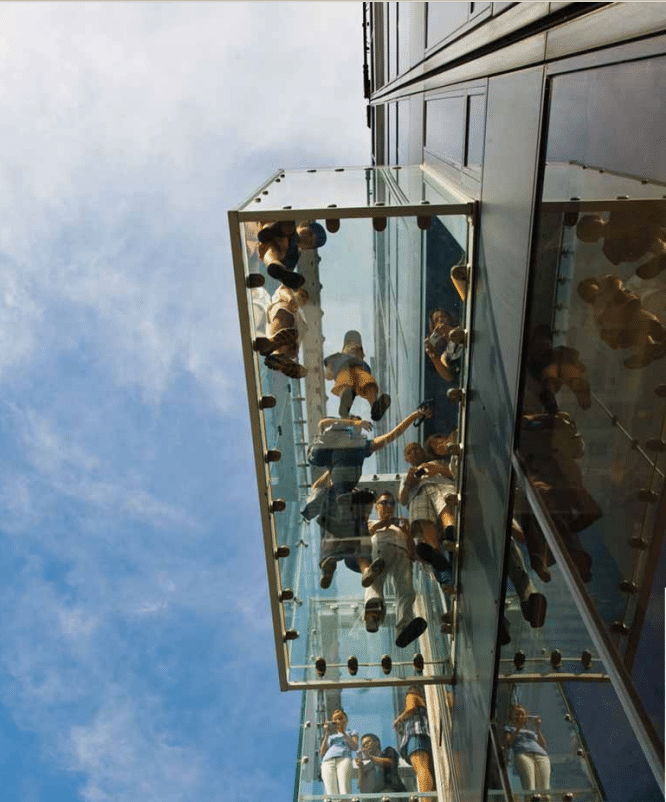 4. Seattle/Tacoma
This entire metropolitan region has a love affair with glass and flaunts it. From the Museum of Glass in Tacoma to Chihuly Garden and Glass next to the Space Needle, glass abounds. A look at the architecture, museums and art everywhere shows a strong, deep abiding love between the city and its glass.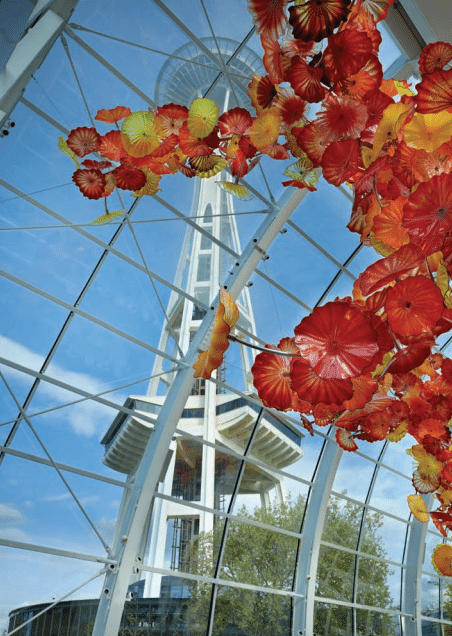 5. For Skywalkers Everywhere
Not to be outdone by city wonders with glass, man gets nature into the glass act through the Skywalk at the Grand Canyon. Developed by the Hualapai Tribe, this horseshoe-shaped bridge flings itself out over the canyon for breathtaking 360-degree views, vertically and horizontally. You'll never forget your skywalk over the Grand Canyon.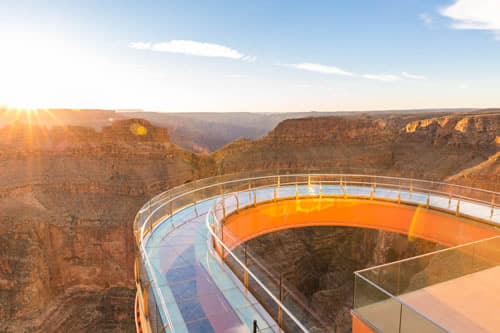 Please note, this article may contain links to Amazon products. As an Amazon Associate, Glass.com earns from qualifying purchases.