Who doesn't love the feeling after completing a great project that you're proud of? The feeling of accomplishment is an undeniably fantastic feeling to have known you did something successfully.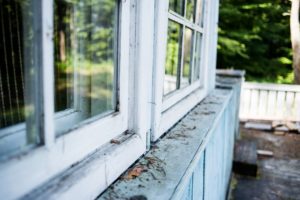 Do it yourself (DIY) projects are a big way that we do this in our lives. Specifically, DIY home improvement projects make us feel like we took part in the betterment of our home. DIY window installation is one of those home improvement projects you may want to consider. Making an informed decision about this is crucial. So, is it worth it?
DIY Window Installation
So you want to take on installing windows at home yourself? Here are the things that would make this possible:
Extensive knowledge of installing windows
This involves reading up on the type of window you want to install and watching tutorials specific to that window online.
Handywork experience and skill
Having experience doing this kind of work is crucial to developing the skills necessary to install your windows correctly. If you've never installed a window before, and don't have someone experienced to guide you, general handyman skill alone might not be enough.
Have the tools
Make sure you have all the tools you would need for this and have the skill to use them safely and responsibly.
Time
You have to have the extra time to complete this project. This is a time-consuming process when doing it yourself.
Assistance
Most window installations require two people to perform the install—or at least make it easier. You'll need an extra set of skilled hands that meet all of the above requirements.
If you have these things, you might be able to tackle this DIY project yourself. However, even if you do have these skills, consider the pros and cons of this project to see if you are still willing to do it.
Pros:
You can enhance your skillset and experience with home improvement projects.
You will feel a sense of accomplishment.
You may save money. (More on this below.)
Cons:
Safety concerns. Are the windows on the ground level, or will you have to install on a ladder? This may be a dangerous risk to take.
It will take longer than hiring a professional. It will take about four to six hours to install one window if all goes to plan and you don't run into issues.
If you install the window incorrectly, you run the risk of decreasing your home value, energy efficiency, and you won't have a warranty that covers the cost.
If a window breaks while installing, you will have to pay for a new one out of pocket, which may become costly.
Hiring a Professional for Window Installations
Now that we know more about what it might consist of to do the installation yourself, let's think about the other alternative of hiring a professional.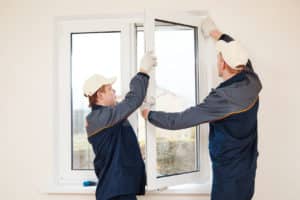 This is a great idea if you are someone who doesn't have a lot of time on their hands to commit to installing the windows yourself. If there are multiple windows, this would be an especially long and taxing project for oneself. It's also a great option if you don't have previous window installation experience.
You can receive price quotes from professional window replacement companies through Glass.com. A window replacement company ensures that you are working with someone certified with the experience and expertise on the brand of windows you've selected. You can also find recommendations through friends and family as an easy way to help ensure their effectiveness and trustworthiness.
Pros:
The convenience of having someone else do it for you faster and without your labor.
Many good window replacement companies provide warranties, protecting you from worrying about incorrect installation costs, or faulty product costs.
 Using a window replacement company ensures that you are having someone with experience and expertise doing this for you.
Cons:
One of the only cons of hiring a professional is cost. Although, this concern can be alleviated quickly because you make that money back by having newly installed windows which increases your home value and the look of your windows and house. You risk greater cost if you install a window incorrectly yourself.This could potentially cause your house to decrease in value or lead to housing problems like leaks.
Types of Windows
There are many types of window materials that you can choose from. When choosing, you want to make sure that your option is durable and does well in the face of weather.
One particularly good option is fiberglass windows. One of the best things about fiberglass windows is that they can be made to blend in with your home effectively with paint and texturing. Fiberglass is also grea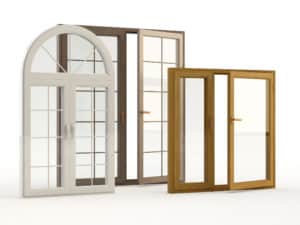 t for an energy-efficient option. It does incredibly well with weather changes and temperature control.
Another option is vinyl windows. Vinyl is a cheaper option that is quite flexible, which means that it would be a better option for DIY installation.
Both of these options are durable and do well in the face of nature and the elements. Another option is wood. Wood is not as easy to maintain and is more expensive than vinyl or fiberglass, but it creates an elegant, natural look that is better-suited to some homes.
Make sure you also know what kind of window you are looking to replace in your home. There are many types of windows that would need more materials than others, which might play a factor in your decision of materials. These could range from sliding windows, picture windows, casement windows, and a multitude more. Knowing what kind of window you need will help you decide further if you can take on the installation yourself.
Window Installation Costs
Whether you are hiring a window dealer or doing it yourself, window installation has many costs. There are costs that could range from a couple hundred dollars to thousands of dollars depending on the quality you are looking for within your budget.
These costs include:
Window size
Window type
Window framing materials
Labor
If you did a window installation yourself, you might have more expenses in supplies and tools. In hiring a window dealer, you might have more expenses with the professional prices and cost an hour. You are ultimately the best person to decide what you think is worth it to you. Are you willing to take the risks of installing windows yourself, or would you rather take the safer and more convenient route of hiring a professional? If you are not incredibly experienced, lack the knowledge and skills, or have any doubts about doing it yourself, it would be best to hire a professional to avoid hurting the effectiveness of your windows, the value of your home, or yourself. Remember that correctly installed windows can make back the cost of installing through increased home value and increased home appeal.
The Glass.com Info Center has an abundance of resources for all of your glass needs. Get a free estimate for windows in your area to find the best deal near you! Have any questions or concerns about what you have read? Send us an email at [email protected].
Please note, this article may contain links to Amazon products. As an Amazon Associate, Glass.com earns from qualifying purchases.