The timing probably seems like it can't be worse to have damage happen to your windshield. And you're probably wondering if you can put off that windshield repair to a later date.
You know that your car needs a windshield repair or replacement. But the question remains- how do you know when you should make that call to an auto glass shop to book the service?
The quick answer is to call or book online right now. Call or go online as soon as the damage occurs, or as soon as it's safe to do so- always. Taking action now will likely save you time in the long-run.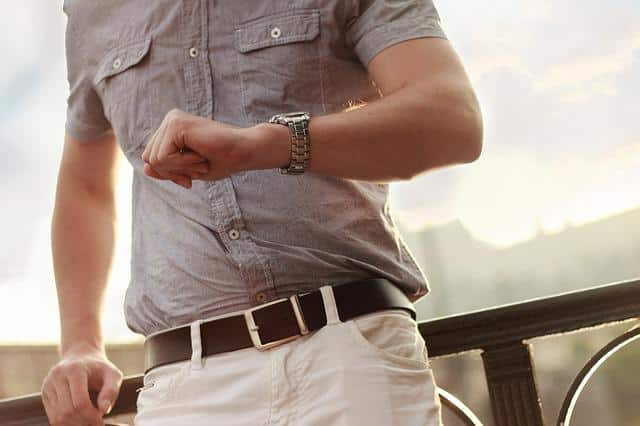 Don't Delay, Repair Your Windshield Today
The longer you wait to address the problem, no matter how small the chip or crack, the more chance there is of the windshield crack expanding.
Remember that generally the smaller and cleaner the windshield crack or break, the easier it is to repair the windshield. The longer a chipped windshield is left unattended, the more contaminants can get in. More contamination complicates the windshield repair process.
The outside temperature can also expand the windshield damage. Both extreme heat and cold can do that, sometimes in a matter of minutes or hours. The sooner you get a windshield replacement tech out to assess the damage, the better.
Call Today To Schedule Your Windshield Repair or Replacement
A small crack or break in your car's windshield can generally be repaired. However, some limitations must be taken into consideration in terms of what can usually be repaired by qualified windshield repair technicians.
If these limits are exceeded, you're out of luck and will need a full windshield replacement. Call or book online today to prevent a small problem from turning into a larger one.
Better Safe than Sorry
But what if the crack falls into one of those no-go areas like the edge of the windshield, or in the driver's line of vision (more on this below)? Or perhaps the damage spreads before you can get your windshield repaired? This will mean a windshield replacement is likely necessary.
There's no advantage gained by waiting to schedule a windshield replacement either. In much the same way that it affects a windshield repair, time can cause more damage to a vehicle in need of a windshield replacement as well. A windshield crack can spread, and if it's on the driver's side it could affect the driver's ability to see well.
Cracks can also cause light and vision distortions that put others in jeopardy.
If a windshield crack touches the edge of a windshield, there's always the chance that precipitation will seep into the crack and corrode the metal framework underneath. When that happens, a safe replacement requires all the rust to be removed from the frame before the new windshield is installed. This will require extra work (and cost) at an autobody shop. Adhesive – the glue used to bond the windshield to the frame – cannot stick to rust. If the windshield cannot stick in place, it will not do its job safely or properly.
Windshield Repair vs. Replacement
How to know which is right for your vehicle
Many people use the terms "repair" and "replace" interchangeably when talking about fixing a damaged windshield. However, when it comes time to complete that auto glass service, you'll need to ensure the correct procedure is performed. Glass.com will give you some general guidelines as to what qualifies for a chip repair or crack repair, and what will require a full replacement.
What qualifies for a windshield repair:
Rock chips smaller than the size of a quarter

This includes any cracks spidering out of the chip

Cracks that are three inches or less in length
What doesn't qualify for repair and must be replaced with a new windshield:
If the windshield damage is within the sweep of the driver's side windshield wiper blade
If the windshield damage reaches more than one outer edge of the glass
If the windshield damage is in the sightline of sensors or cameras
If the damage penetrates the polyvinyl butyl (PVB) interlayer of the windshield
A quality auto glass technician will be able to help you discern which option is the correct solution for your vehicle. They will help you get back on the road quickly and safely.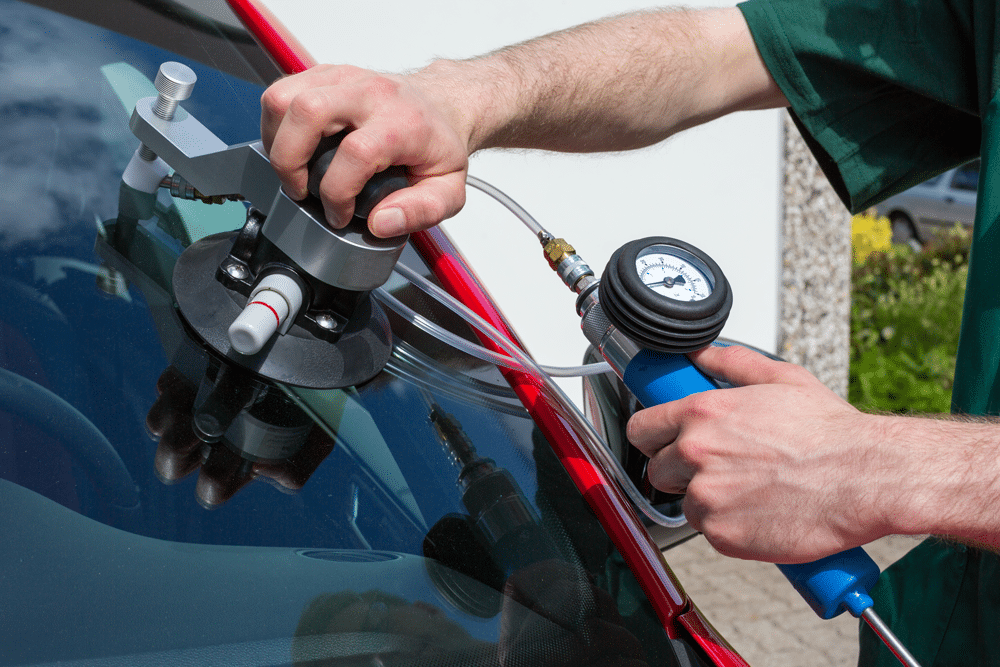 Considerations of Repair vs. Replacement
There are other key differences between windshield repair and replacement that should be taken into account such as.
Repairing your vehicle's windshield will allow you to retain the original equipment that the vehicle was manufactured with (assuming your windshield hasn't been replaced previously).
Repairs are not meant to be cosmetic fixes. The goal is to keep the damage from spreading. The damage itself may still be visible even after repair.
It's possible that the process of repairing a windshield could cause the damage to spread, In this case, a new windshield would likely be needed.
Repairs are 

not

 possible on tempered glass. Many side windows, back windows, and sunroofs are typically made of tempered glass.
If your vehicle is equipped with advanced driver assistance systems, such as lane keep assist or automatic cruise control, you may not have to have those systems recalibrated after a repair. Consult the repair shop or car dealership to confirm the specifics for your vehicle.
Your insurance company may cover repair only, or replacement only. Consult your policy to determine your coverage and deductibles.
Please note, this article may contain links to Amazon products. As an Amazon Associate, Glass.com earns from qualifying purchases.